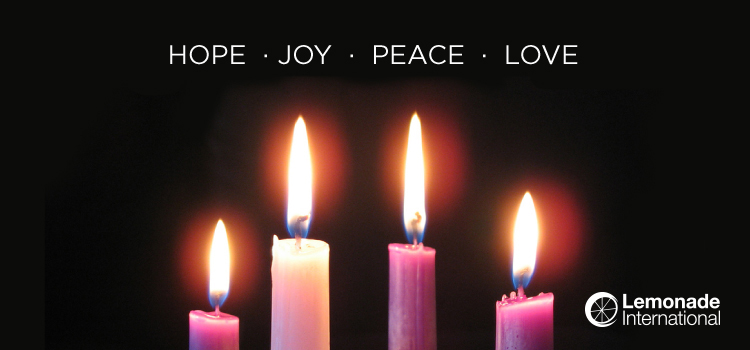 This Advent season, as we prepare our hearts for the birth of Jesus, we have invited a series of bloggers to reflect on hope, peace, joy, and love. We invite you to reflect with us on the implications of what Jesus did on our behalf and on behalf of the people of La Limonada. During the first week of Advent, Chris Schutte reflected on our hope. In the second week, Katie Hoiland reflected on peace. Today, Emily Sexton, of Shimmers of Grey and The Flourish Market, reflects on joy. 
–
"They can steal your happiness, but they can't steal your joy."
I can't remember who told me that when I was a child, but I think it was my grandmother or one of her sisters. All I remember is that I had been wronged by someone. They had hurt my feelings. And a wise elder that I loved and trusted reminded me that although happiness can be fleeting, there's a deep joy that never leaves us.
Over the years as I have spent time in La Limonada, I have looked into the faces of people that have been wronged so much more deeply than my six-year-old self.
Teenagers who have had their educational dreams stolen.
Women who have had their health stolen.
Business owners who have had their earnings stolen.
Children who have had their innocence stolen.
But when I look in their eyes, I see a weary, but strong light that is sparkling.
That light?
It's the joy of knowing God.
As a Christian in America, I think this joy can get so easily clouded.
We're surrounded by the need to keep up with the Joneses. To have the nice things. The perfect children. The most successful career. The most fun group of friends. The most Instagrammable life.
Our friends in La Limonada remind us this season to pause and remember that all we need to reach for is the greatest gift of all. Something that cannot be stolen.
The joy of knowing God.
We are 11 days away from celebrating the birth of Christ. The world's greatest bundle of joy.
And they named him Emmanuel. God with us.
A thrill of hope, the weary world rejoices.
Post a Comment or Prayer