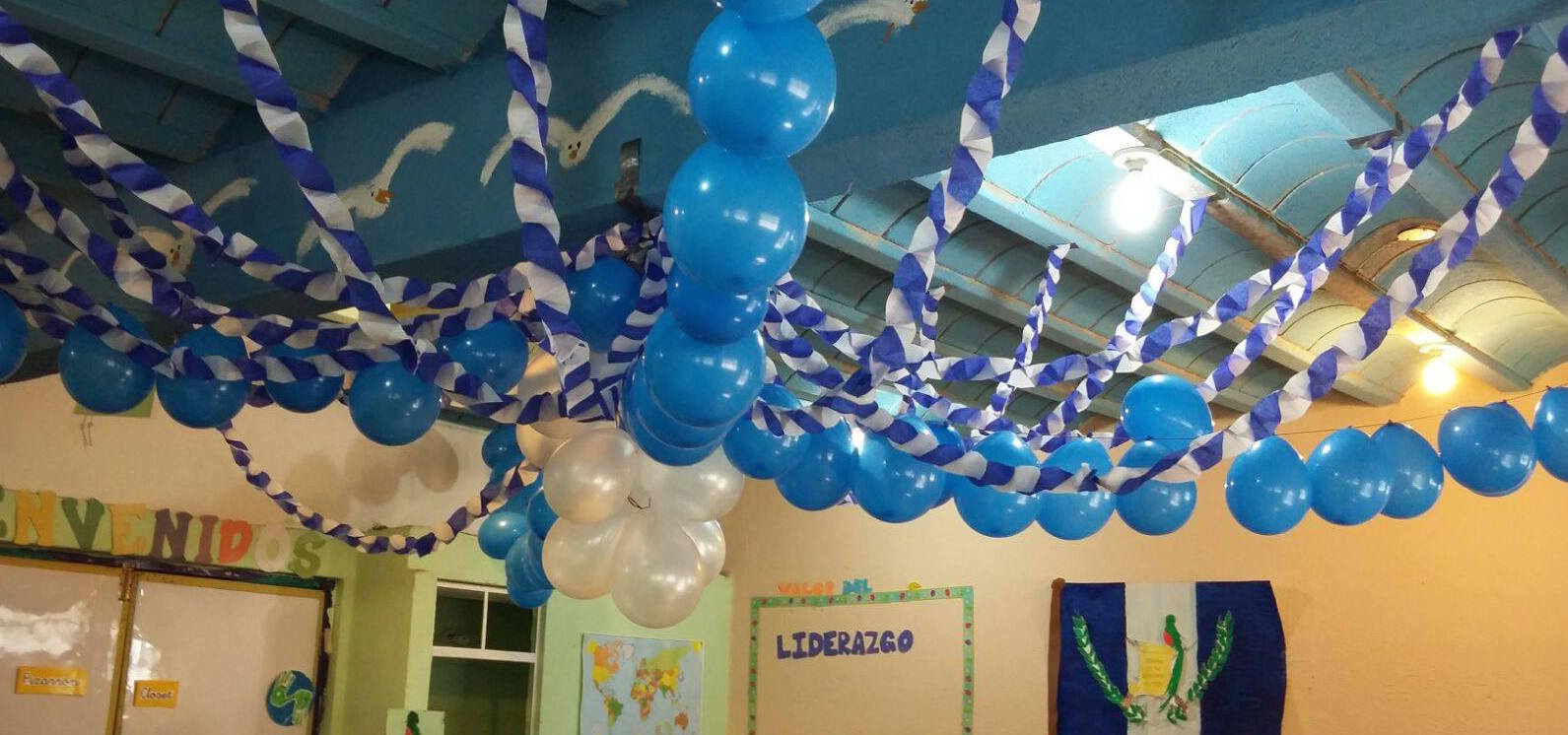 This Thursday, September 15, is Independence Day in Guatemala. All week long, the children in the three academies are enjoying rich celebrations with their classmates and teachers.
La Limonada is a marginalized community, looked down upon by most Guatemalans. Each year in the academies, Independence Day is an important opportunity to teach the children about Guatemalan history and culture, so they can feel proud to be citizens and can be full participants in society.
We invite you to learn with the children and celebrate Guatemala's rich and diverse culture. Throughout the academies and the entire city, these national symbols will be proudly displayed as they gather to sing the national anthem and enjoy traditional food.
Guatemalan National Symbols
The Guatemalan flag contains a white stripe between two blue stripes representing a land between two oceans. The white represents peace and purity, and contains the Coat of Arms.

The national tree is the Ceiba, a great tree with a beautiful canopy! Held sacred by the Mayans, they can grow more than 240 feet tall with thick buttress roots.

The national flower is the Monja Blanca, known as the White Nun Orchid in English. It represents peace, beauty, and art.

The national bird is the Quetzal, which is vibrantly colored with a green body and bright red breast. The Guatemalan currency is named after the Quetzal.
Download free coloring pages and teach your children about these national symbols of Guatemala. Take pictures and make extra copies to send to your sponsored child as a beautiful reminder that you love them and value their culture. While you're at it, post them on social media and tag us so we can include them in our photo album!
We'll be sharing pictures of the week's celebrations later this week, so stay tuned!
Post a Comment or Prayer