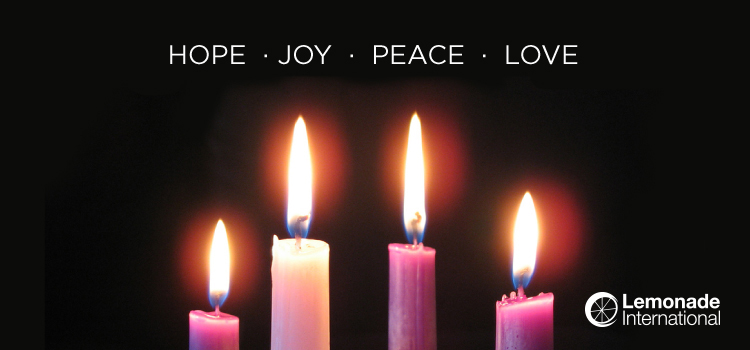 Millions of people across the world will gather tonight in living rooms, ancient cathedrals, converted warehouses, school auditoriums, and former movie theaters. There will be singing, praying, reading of Scripture, reflection, and rejoicing in celebration of the birth of the central figure of the Christian faith.
While preparations are taking place for such gatherings, may we be thankful for the sacred spaces that allow us to join in community with others in celebration of the One who unites us together. As voices are lifted in singing and celebration, may we also be reminded of the simplicity and the sacred space of the manger where Jesus was placed after his birth.
As was common at the time in the agrarian culture of the region of Palestine, the baby Jesus—who would grow up to change human history—was placed in a feeding trough.
Limited by available space in which to give birth, Mary labored in pain in Joseph's hometown of Bethlehem. She gave birth to a son who would not be bound by limitations.
Through his life Jesus defied expectations by living simply, feeding the hungry, sharing meals with prostitutes, resisting violence, defying religious rules such as touching "unclean" lepers, and by challenging the dominant culture of the Roman Empire.
The life of the greatest revolutionary in the history of the world all began in a manger.
As my friend Chris Marshall recently wrote,
"Coming to the manger is what this season is about, but kneeling at the manger is a soul choice…. unto him I swear singular allegiance. From that choice flows the rest of my life, but it starts at the manger."
Entering into the joyous celebration of the birth of Jesus, may we begin from a posture of humility—kneeling at the manger in awe of a life that continues to guide us toward hope, joy, peace, and love.
And as we stand in solidarity with the people of La Limonada, may our hearts be filled with thoughts and prayers for our friends there who so desperately need these virtues of hope, joy, peace, and love to be experienced in their families and in their community.
With a heart filled with expectation,
Bill Cummings
Post a Comment or Prayer