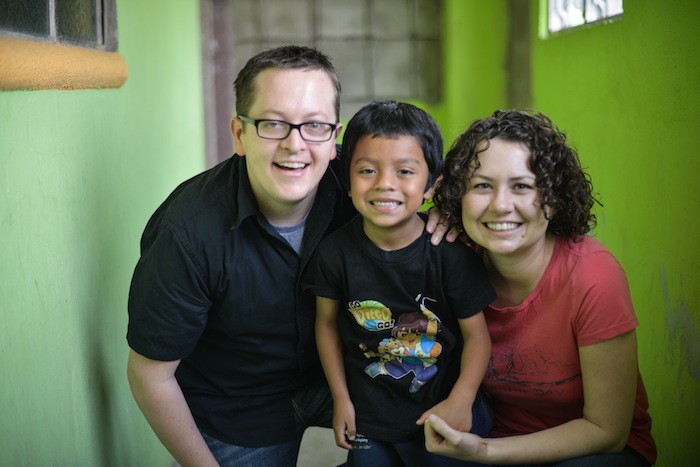 We are thrilled to announce that Tim and Katie Høiland (yes… the "o" officially has a slash!) have joined the Lemonade International team as part-time Communications Directors. They have both been incredible advocates of our work over the past couple years and were part of our 2013 Bloggers Trip earlier this year. They are both great writers and storytellers and we are thankful that they will be helping to tell the beautiful stories of La Limonada and our work in solidarity with the people of the community.
Tim works full-time for changegoat, a creative consultancy that advises high-impact businesses, nonprofits, and thought leaders in brand development, content strategy, and organizational leadership. Previously, he worked in communications and media relations for World Vision. As a journalist, he has written for Christianity Today, Reject Apathy, Comment, PRISM, and others. We encourage you to check out Tim's blog on Gospel, Culture and Justice and follow him on Twitter.
Ever since I learned about Lemonade International, and the wonderful team they support in La Limonada, I recognized that what they were doing was unique. Having visited the community earlier this year, it's a great honor to now be joining the team! I'm excited and grateful for the opportunity to help amplify the stories of the remarkable men and women of La Limonada who are planting mustard seeds of transformation every day.- Tim Høiland
Katie is committed to restoration, justice, compassion, and peace for the most vulnerable around the world. She seeks to explore the full extensions of her faith in all of life. After eight years of working from the headquarters of an international development organization, she is currently on the fundraising team with a Phoenix homeless shelter. She has also done nonprofit fund-raising, marketing, social media, and solution-creation as a freelancer, working on projects including This Is Our City with Christianity Today, Spiritual Metrics with Eastern University, and Common Good PHX. Follow Katie on Twitter.
From the very beginning of discovering Lemonade International, TIm and I have been drawn into the story of what God is doing in the community of La Limonada. We started out seeing tweets, reading blog posts, and speaking with the staff before making our first visit last April. It was an amazing time and it only solidified all we had already learned to be true. I am thrilled to now take part in sharing the story and seeing God move in many more lives. – Katie Høiland
Welcome to the team, Tim and Katie!
Post a Comment or Prayer