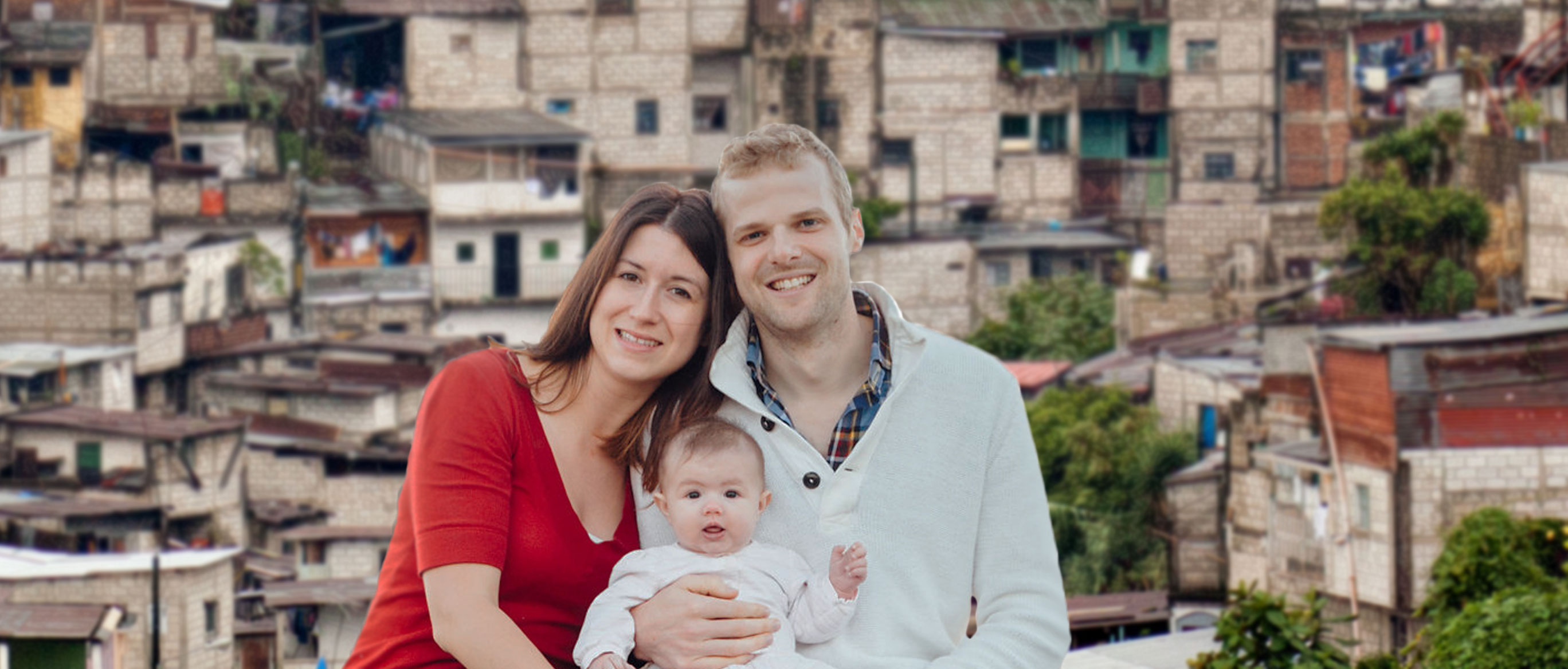 We are thrilled to introduce you to Dave, Beth, and Charlotte Skinner, who will be serving with us in Guatemala over the next year as Lemonade House Managers. With the flexibility of Dave's job, which can be done remotely from Guatemala, the Skinners will work and live in the Lemonade House while providing house maintenance and hospitality for service-learning groups.
In their own words:
Well, we are officially Expats.

It all started two years ago when we decided we wanted to give more to our favorite nonprofit, Lemonade International. From our own service-learning trips, we felt the experience would be enhanced by live-in, full-time hosts. Why? In short, because its nice to have someone to come home to. We pitched the idea to the board, and here we are.

Our official role includes managing the day-to-day household logistics of the Lemonade House and hosting service-learning groups during their stay in Guatemala. Aside from our roles with Lemonade, Dave is really looking forward to cross-training in high altitudes and some fun city driving. Beth is most excited about becoming fluent in Spanish and learning a new style of cooking. Together, we are excited with how much we will learn from this beautiful culture.

We are here with our 7 month old beauty, Charlotte. She has adapted well and is already rolling her Rs!

FAQs

Q. How long have you been married?
A. Seven years.

Q. How many suitcases did you take to Guatemala?
A. Five suitcases, two carry-ons, one diaper bag, and two personal items.

Q. Do you know any Spanish?
A. Si. Un poco. Pero, mostly Spanglish.

Q. Are you living in the jungle?
A. No, we feel very spoiled with our high-speed Internet, flushing toilets, and wonderful housekeeper.

Q. What do you think will be your biggest challenge?
A. Learning a second language.

Q. How many children do you have?
A. One. Our daughter, who we call Charlee, is eight months old.

Q. Craziest thing you saw this week?
A. One motorcycle, one helmet, three people. Driver with a helmet, toddler, then mom. Mom was eating a sandwich and feeding the toddler, on the go.
Join us in welcoming the Skinners to Guatemala and the Lemonade International team!
Katie Hoiland
Post a Comment or Prayer