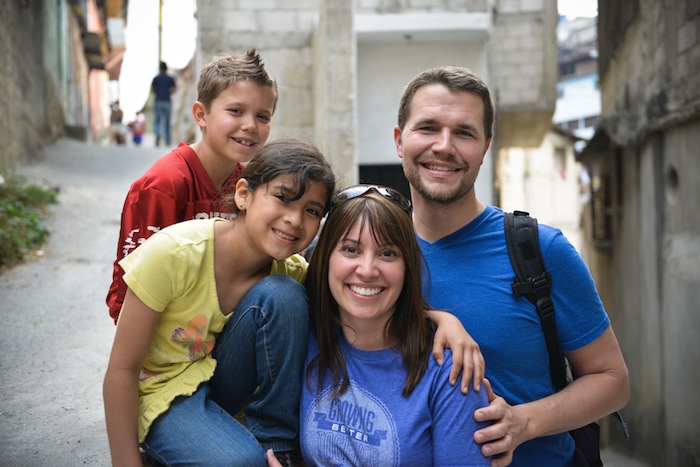 We are very excited to announce that Dana Byers will be joining the Lemonade International family as a member of our Board of Directors.
Dana, her husband, Chris, and their two children joined us in Guatemala for our 2013 Bloggers Trip in April. They immediately developed a connection with the La Limonada community and our work in solidarity with the people there. We believe Dana will be a tremendous asset to our work as we grow and develop as an organization. Her passion for God, people, relationships and strong leadership make her a great fit for our Board of Directors.
About Dana:
Dana is the President of BlueDoor.tv, which she co-founded with her husband in Europe in 2007. As Community Pastor for LifeChurch.tv Church Online, she seeks to help others form community around online ministry. Dana has aided the development of online churches in dozens of non-English speaking countries. Dana and her husband Chris are parents of BC, (10) and Mac (7) – who is adopted from Guatemala.
"Our family loves the country and people of Guatemala. It blessed us deeply to be able to witness the life change that's happening in La Limonada last April when we visited the team, academies, and residents. I count it a great honor to be able to serve with the rest of the Lemonade International board as we seek God to learn and discover all the good that God has planned for La Limonada." – Dana Byers
Thank you, Dana, for your willingness to serve the people of La Limonada in this way!
Photo Credit: Scott Bennett
Post a Comment or Prayer