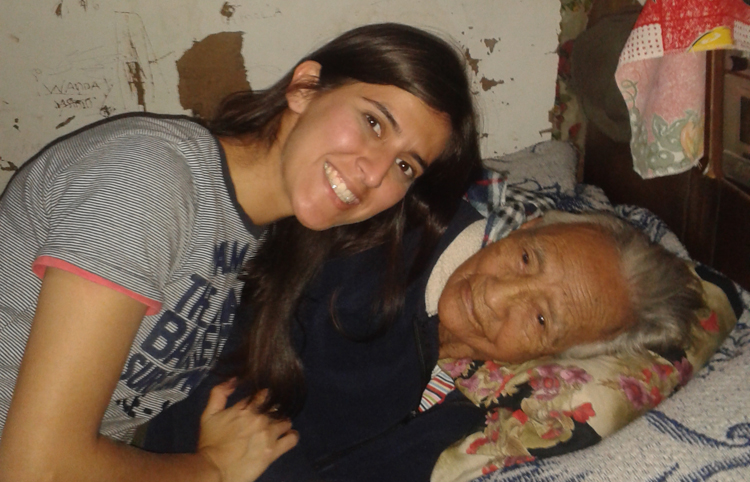 It's our privilege to introduce you to Lizza Majus, who has begun serving with us as International Operations Director in Guatemala. In this role she will serve as the key point person between stateside staff and those in La Limonada, and will host short-term groups. (By the way, Rebecca Gant, who has served wonderfully in this role until recently, in addition to her role as Sponsorship Director, is now going to be focusing on sponsorship full time—which she considers her dream job.)
Lizza, who is from Guatemala, brings tremendous experience and training to our team, as well as a deep commitment to the well-being of others. She studied psychology at the University of San Carlos and is now finishing her master's degree in Clinical Counseling and Psychosocial Intervention in Mental Health at the Panamerican University. She was also selected by the University of Chile to participate in a prestigious training program on community crime prevention held ​​in Ambato, Ecuador.
She worked in at-risk areas of the country with ex-gang members, assisting them with the process of reentering the workforce, by providing group and individual therapy as well as additional social and educational support. As a volunteer Lizza also gave workshops on personal and spiritual growth to female inmates at a Guatemalan prison. For five years she worked as a pre-primary teacher while also taught Sunday school at her church.
Lizza writes:
I first went to La Limonada in 2008 and worked as a psychologist at the Limon Academy for a year. During that time I experienced how God has hope in the lives of people, how he loves them through us, and brings dignity to their lives. Ever since then, my heart has been here, so after five years I've come back to continue supporting the community. I am very happy to be back, and I know God has put me here to continue blessing the children and families of La Limonada.
Please join us in welcoming Lizza to the Lemonade International team!
– Tim Høiland
Post a Comment or Prayer