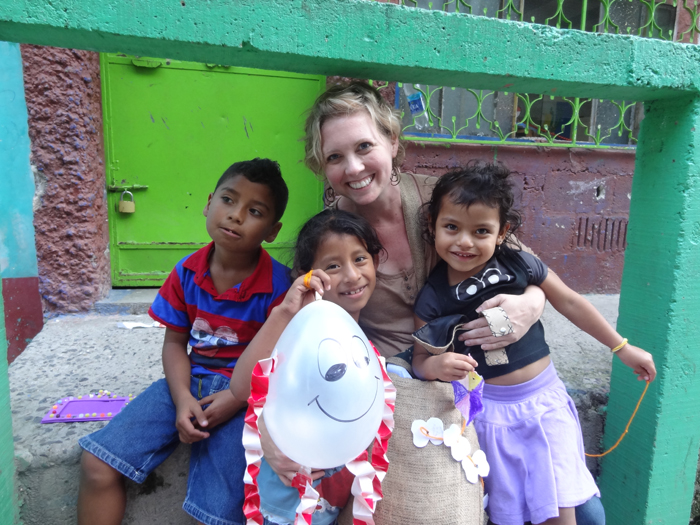 We have another exciting staff announcement to share! Joining us in the role of Stateside Sponsorship Coordinator & Education Consultant is Lindsay Schupbach, who has graciously offered to serve in this capacity as an unpaid staff member.
Lindsay studied art and education at the University of Arkansas before teaching English as a second language (ESL) for several years. Through that work, she developed a love for Hispanics and the Spanish language, and became passionate about working with marginalized people as a teacher.
Lindsay's introduction to Guatemala came through her parents, who visited the country on multiple occasions beginning in the 1980s. In her first weekend after moving to Raleigh in January, she met Bill and Cherie Cummings, and when she learned that relationships and education are key components of Lemonade International's work, she knew immediately she wanted to be part of it. Lindsay writes:
My Argentine husband often paraphrases Juan Peron, the former president of Argentina, as saying, el trabajo crea la dignidad, which means "work brings dignity." While I think that's probably true, there's more. Work based in love, hope, grace, and relationships can do so much more than bring us dignity—it can bring the worker love, hope, grace, and be a part of living a fulfilled life. Working with Lemonade International is bringing me these things. I'm privileged and honored that I get to play a role on this team and develop relationships with such amazing people.
Please join us in welcoming Lindsay to the team!
– Tim Høiland
Post a Comment or Prayer