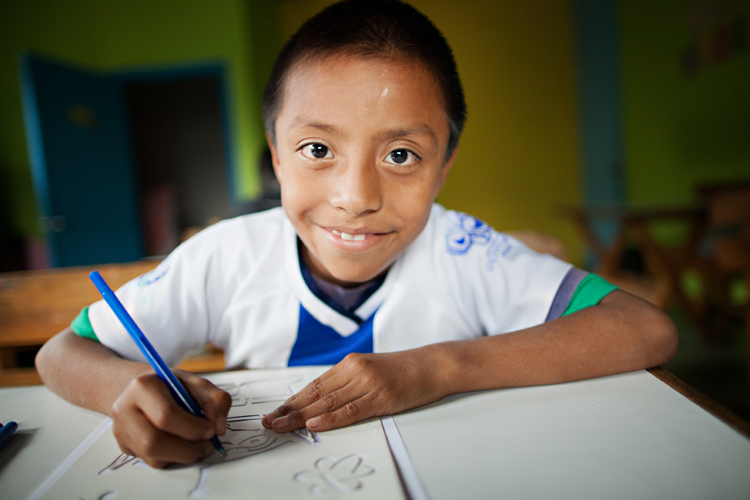 Classes at the Limon and Mandarina Academies are in full swing, with the new Guatemalan academic year having kicked off in January. And in March we celebrated the start of classes at the third academy in La Limonada. The new Lima Academy is in the El Esfuerzo neighborhood, not far from where Otto's shoe shop is located, and has been made possible thanks to the generosity of a few private donors.
The total number of students enrolled in the academies stands at nearly 300—with 143 at Mandarina, 120 at Limon, and 32 at Lima. There are also 67 students in our scholars program.
As time goes on, we expect enrollment numbers at the Lima Academy especially to continue to rise. And when current students are fully sponsored, we will have the capacity to open up space for additional students who are currently unable to pursue their education at one of the three academies due to funding limitations.
Please join us in praying for the students in each of these academies—and especially those who are enrolled at Lima in these early days—and together let's celebrate the fact that more than 300 students in La Limonada are being given a chance of a better life through education.
If you don't yet sponsor a child in La Limonada, please consider doing so now. Currently, there are 152 children who are fully sponsored, which means that 143 are still in need of full or shared sponsorship.
If you already sponsor a child, please consider helping us spread the word. Share with others what sponsorship has meant to you and why you have made the commitment to join your story with the story of La Limonada.
We believe that education is a fundamental building block for the future leaders of La Limonada, but it's only possible through the faithful partnership of sponsors like you.
If you have any questions about how child sponsorship works, please contact Cherie Cummings at cherie@lemonadeinternational.flywheelsites.com. Thank you!
– Tim Høiland
Post a Comment or Prayer