Imagine this. You show up at the hospital with an emergency, and rather than offering proper treatment, those you have turned to for help end up spitting on you instead – all because of the tattoos on your arms and what they're assumed to represent.
Imagine being denied honest work time and again simply because of your address. Imagine watching your children go hungry because you had to choose between buying medicine and buying food that day.
Imagine that.
Now imagine this.
You hear a knock on the door during the worst of your pain, when your needs are urgent and overwhelming. And what do you see when you crack open the door to peek outside, but a woman with a warm smile and a backpack filled with supplies.
This is Janina, a community nurse in La Limonada.
Every day, despite her own ailing feet and legs, Janina weaves through the narrow streets of her community. Wherever she goes, she is ready to listen, to pray, to offer counsel, and to intervene, meeting urgent needs that could easily otherwise be devastating and even life-threatening.
Janina was born in La Limonada, so she knows the people and their stories first hand. She knows the stigma that follows the residents to job interviews, hospital visits, and elsewhere throughout the city. She understands the pain of struggle that follows their deep poverty.
She believes God hears their cries. She believes God is using her to help her people. And she asks for our prayers and support.
A gift of $500 will make Janina's ministry possible for an entire month – providing a month's salary and enabling her to care for the physical and spiritual needs of the vulnerable in La Limonada.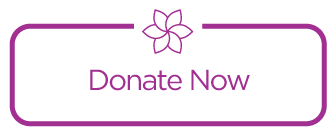 Post a Comment or Prayer