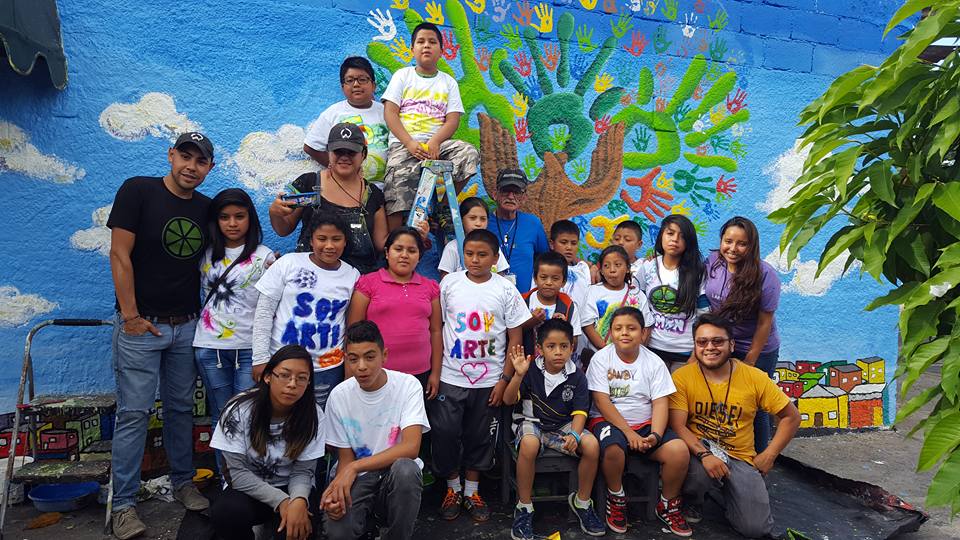 Last week, the children of La Limonada were invited to transform pain into purpose through creative arts with the I AM ART camp. They joined their teachers in coming together at a church located outside of the community, enabling children from rival communities to enjoy time all together.
Through our partnership with Athentikos and Vidas Plenas, a group of artists brought their creative talents, passion, and love to provide a week of workshops with an art show finale.
Teachers from the Limon, Mandarina, and Lima academies agreed. One teacher said, "The kids learned to work as a team, not as the Academy they belong to, but as one team, the Vidas Plenas team. They learned how to express themselves through dance, movements, writing, art, and so on. It was a blessing."
At the final art show ceremony, children were encouraged to come up front to share a few words about what the week meant to them. Many of the children shared their thankfulness for the opportunity to get to know other children from the other neighborhoods. Spending time together, working, and sharing with each other was special and fun. This is peace-building. These are children who will grow up knowing the names and faces of the "other" community. They will remember the fun and the shared humanity they expressed through the arts.
Two of Lemonade International's long-time friends, Harmony and Scott Charles, joined the Athentikos I AM ART team. This was a return trip for them and they shared some beautiful reflections on the week here and here. It is beautiful to see the relationships they continue to build with the children and their families.
"There are no words to describe what happens in the I AM ART art camp," Tita Evertsz said, "Well, justice happens. That's the truth – dignity, freedom in being, and genuine expression occur, more than just theater and painting. It's wonderful!"
The Christian philosopher Nicholas Wolterstorff has written that beauty and justice go hand-in-hand. While we sometimes take for granted that beauty and the arts are luxuries for those who can afford them, he argues that beauty is essential for full lives. So while we are called to care for the material needs of the poor – ensuring access to things like food and shelter – we are also called, in Wolterstorff's words, "to help make available, to ourselves and others, the experience of aesthetic delight."
Jessica Olivares, the operations director with Vidas Plenas, witnessed the power of art in the lives of the children. "I was able to witness unity, potential, joy, laughter and love," she said. "It was a joy to see how creative children are, how much they enjoyed being together, laughing and learning. To see how there were no neighborhoods, there was no division, there was no rivalry. They helped each other, they learned from the I Am Art artists but also from each other. God was there and He was smiling."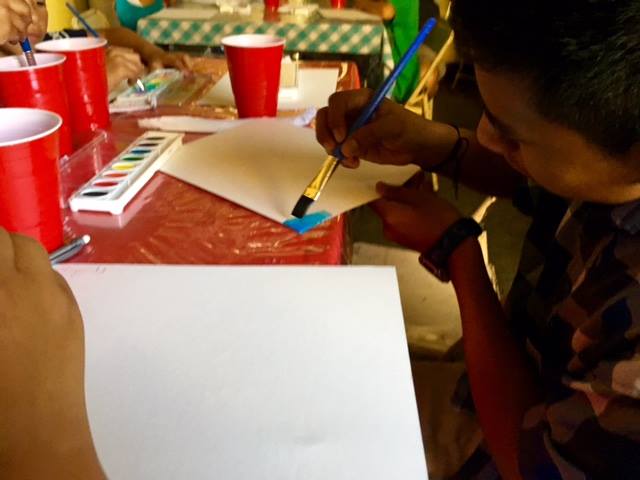 More photos on our Facebook album here.
As the producers behind the incredible documentary Reparando, Athentikos has been a longtime friend and advocate for the community of La Limonada. Through the power of storytelling and film, they have told the story of Guatemala – including its deepest pains and greatest hopes. We are incredibly grateful for their partnership and ongoing commitment to serve the vulnerable of La Limonada and beyond. We encourage you to watch their films and follow their story by liking them on Facebook here.
-Katie Hoiland
Post a Comment or Prayer