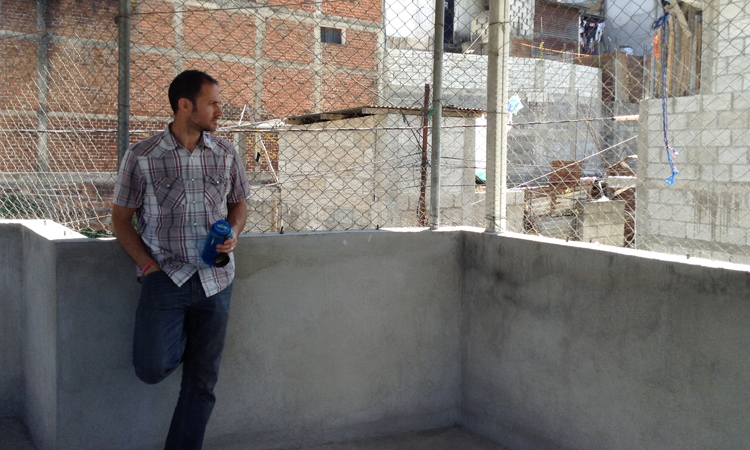 Today's guest post is by Ryan Waalkes, the founder and director of Bridge Street House of Prayer in Grand Rapids, Michigan. As part of his work, Ryan leads the Bridge Street Mission School (BSMS), an eight-month discipleship program that places young adults in urban ministry settings where they live in intentional community. The group recently spent time with us in Guatemala as one phase of the program. Ryan lives in Grand Rapids with his wife Alicia and their two daughters.
When we started looking for Guatemalan partners to work with for the two-month global phase of our ministry school we wanted to do our best to be sure that our time in Guatemala would be well spent, effective, and a blessing for the people that we were serving. Our desire was to work with a Christ-centered ministry that was led and operated by Guatemalans. With those guiding principles, we were introduced to Tita and the Vidas Plenas family working in La Limonada.
During a scouting trip last August we sat with Tita in her home as she told us about a place that she considers "heaven on earth." I thought… really?! Heaven on earth, in one of the largest slums in Central America? Tita said that to understand it, we would have to visit. So, away we went.
After a short (yet adventurous) ride through the city, we arrived at the edge of La Limonada. We were escorted down a steep, dirty, narrow path with ramshackle concrete homes crowding in on every side and arrived at a bolted steel door that led into one of the academies. Immediately I began to see and understand. Where one might expect to find despondent, neglected children and worn and weary teachers, we saw what was nothing short of Kingdom of Heaven manifesting on earth. We met children with the brilliant light of hope in their eyes. We saw teachers with hearts bursting with love for the children and for the people of La Limonada. We experienced one of the purest displays of what it means to be the hands and feet of Jesus.
This past January we returned with a team of about a dozen young adults to work at two of the academies for two months, helping to facilitate art and music classes. Very quickly, our team also saw the beauty and hope that Tita and her team bring to La Limonada, and we quickly fell in love with the kids. Yet all around this oasis of hope, there were regular reminders of the plight of the people living in La Limonada; people that do not have the opportunity to leave their neighborhood at the end of the day.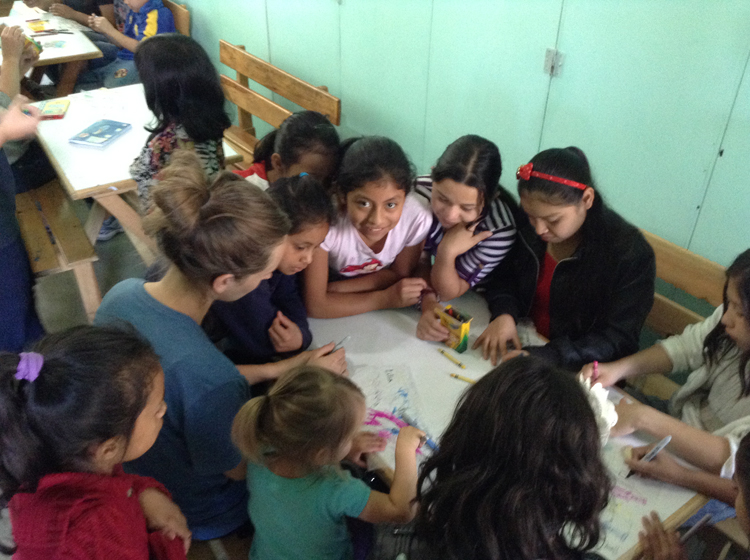 One tragic day our team showed up just a few hours after a young man had been fatally shot very near one of the academies. On this very day, I had a meeting at the academy with Tita and Rebecca to assess the effectiveness of our team. While we sat on the concrete floor of their library I asked Tita if she knew the victim. She looked at the floor and said yes, he was a young man that she had worked with for many years and who had just come out of the gangs three years prior. Then with tears in her eyes she looked at me and said, "For these kids, every day is a life-or-death situation." She said that the work that we were a part of, teaching their kids about the love of God and the truth of his word through art and music, is not a temporary thing, but has eternal value. We were teaching kids to worship God through creativity and to hide his word in their hearts through song and dance. And that is something that can never be taken away from them.
That day I began to realize with greater clarity why the Vidas Plenas team loves with such fervency and serves with such urgency. And I began to wonder about my own life. That evening I challenged our team and asked what it would look like if we all lived with such an urgency? What if we all lived with such sacrificial love and fierce hope? What if we all were willing to follow Jesus into the darkest places on earth and let our light shine bright? There is no telling how God could use us to change the world. Yet, being with the Vidas Plenas team gave us a glimmer of hope of what could be.
– Ryan Waalkes
Post a Comment or Prayer