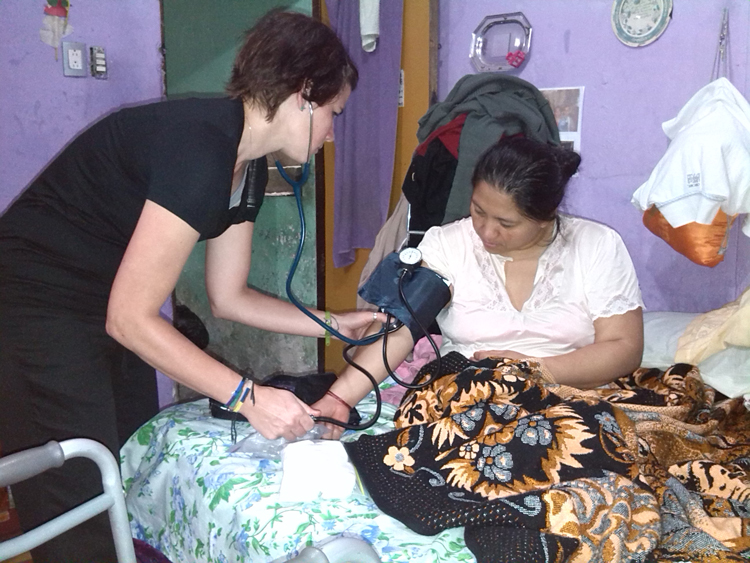 This guest post is by Stephanie Whitlark, a nurse from Duke Raleigh Hospital in North Carolina who recently returned from La Limonada, where she conducted a health needs assessment in the community. This is a project she has been working toward for several months, and her efforts have been a tremendous encouragement to us.
I cannot imagine anything more exciting than being part of helping to bring health care services to the community of La Limonada. As a supporter of Lemonade International and as a nurse whose great desire is to work in public health, I have spent the last week in the community of La Limonada trying to learn more about the quality of health and health challenges of the people here.
To do so, I have interviewed groups of community leaders—including the teachers of both Limon and Mandarina—about their health and the health of their community. I have visited families in their homes to talk about their management of long-standing health problems, health care access, nutrition, water, and sanitation. And I have even been able to perform some basic health screening for diabetes, high blood pressure, obesity, and general dental health. What I have discovered is not at all surprising, but staggering nonetheless.
There is very little access to health care here. There is a public hospital in Guatemala City for emergencies and profound illnesses, but there is little to nothing for common ailments nor for basic health information and prevention. As I spend time in the homes of the families here in the community, they tell me over and over, "Perhaps you are a nurse at home, but here… here you are a doctor." I smile and laugh, but the weight of the comment lingers with me. So much of what is needed here is basic health care information and support.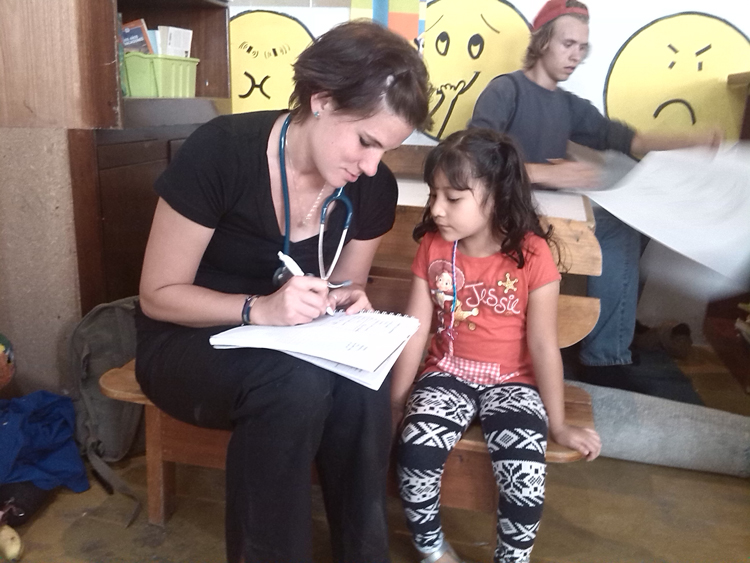 I spent one morning with a group of women who belong to a community of faith. They spoke passionately about frequent stomach problems, respiratory infections, sick children, toothaches, and headaches. They told me about their homes, their bathrooms, what a normal day's worth of meals look like, and what it all costs.
One of the women told me she was diabetic and took insulin twice a day. She complained of frequent days of feeling awful, dizzy, and weak. As I checked her sugar during her health screening I was a little taken aback when it was 46 (which is crazy low!). I started fumbling into my backpack for my snack stash and handed her a pack of crackers.
"When was the last time you ate?" I asked her.
"En la noche," she replied. It was almost noon, and she hadn't eaten since the night before.
"Did you take your insulin this morning?"
She nodded enthusiastically, "Si, si!"
"Did you eat breakfast?"
She shook her head with equal excitement, "No, no."
"And right now, do you feel dizzy and weak?"
"Ah, si!" she nodded again.
What started as a health screening turned into interventional nursing and a lesson about insulin, the importance of eating, and then the symptoms of high and low blood sugar. After the group meeting ended I sat down with her again and asked her to teach back to me everything that we talked about. She got an A-plus. And when we re-checked her sugar, it was now at a safe 109.
"How do you feel now?" I asked.
"Mucho mejor," she replied ("Much better").
I am excited to be here asking these questions and to be dreaming up some big ideas with the community in La Limonada of what the future could bring.
– Stephanie Whitlark
Note: If you are a healthcare professional with expertise in a medical field that you think might be relevant to the needs of La Limonada, we'd love to hear from you. Please write to us at info@lemonadeinternational.flywheelsites.com.
Post a Comment or Prayer