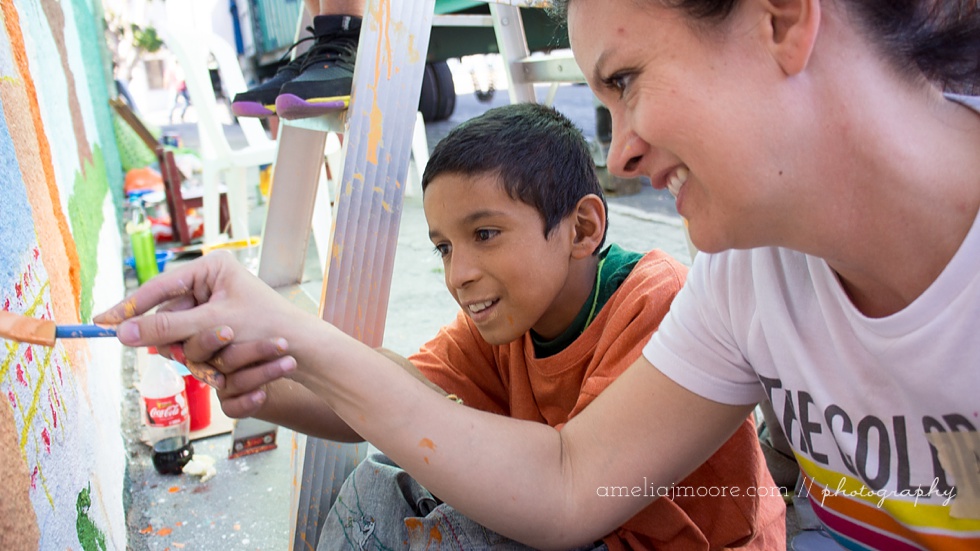 Amelia Moore has been a long-time friend and advocate of Lemonade International. Amelia and her husband Scott have used their incredibly creative talents to advocate for the people of Guatemala, often including the children and families of La Limonada. In previous years, they have made the wonderful art camp experience for the community. Next month, they will return to support children from other communities. Amelia shares more here, in a post that originally on the Athentikos blog.
It's hard to blog something new about my experience and our work with at-risk kids in Guatemala because I feel like I "talk" about it all the time! Yes, Guatemala has become part of our lives. What started as a life-changing journey to adopt our two sons has now evolved into a deep love for the country and connecting others to the need and the beauty there.
Next month, my husband and I will lead our 9th team of 20 American and Guatemala artists to facilitate a week-long I AM ART camp with at-risk youth in Guatemala through our non-profit, Athentikos. Athentikos is a community of creatives collaborating in authentic mission. Our I AM ART initiative enriches the lives of at-risk children by using creative arts to show them the power of their true potential. Our team help kids discover the uniqueness of who they are and unlock the possibilities of what they can be. With I AM ART, our goal is to help each child find the art within so they can change the way they view the world around them. This changes their course. This changes their community.
Our team will be teaching 10 daily workshops for 100 kids in Guatemala City for a week. These range from drama, painting, collage, sewing, music and more. In addition to the workshops, the kids will learn daily Bible lessons, play games, sing songs and be loved-on by our staff! Then, we have a community art show at the end of the week to allow the kids to perform, show and communicate about their exploration and creations.
I teach a collage class which will be based on a self-portrait project.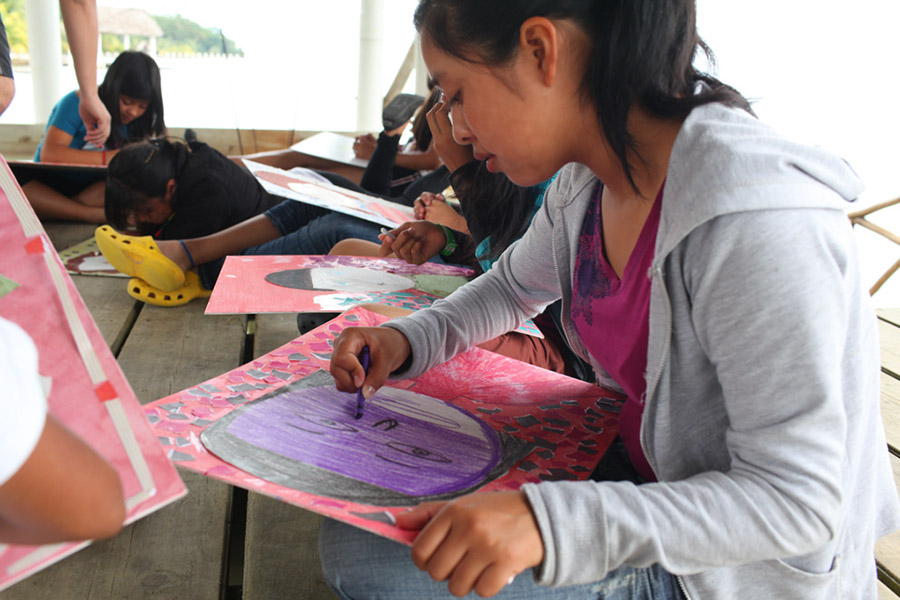 Children growing up in poverty often lack the "habit" of dreaming, of using their imaginations and thus understanding their own unique story. Their plight steals their imagination and in a sense their childhood. We believe through art, children can be challenged to explore and dream. Through I AM ART we have worked with a variety of youth to help them explore the world around them, connect with their communities on a different level and show them God's truth through their own stories. Creativity really is the beginning of change.
I've loved seeing the impact art can have in a child's life on a small and grand scale. This past spring we got to organize our first community mural project outside one of the largest slum areas in Latin America. Two hundred kids, adults and volunteers came together to produce a mural that proclaims The Right of The Child to their community. This grand project taught us all about the "simple" rights every child has: the right to a name, protection, family, home, food, medical attention, etc. The project also taught us about coming together to create something larger than ourselves and even beyond the project, that we all have something to contribute to the world. Many in the community thanked us and told us that projects like this can bring change to a community in addition to being a daily reminder to the kids that participated about their value and role in their community.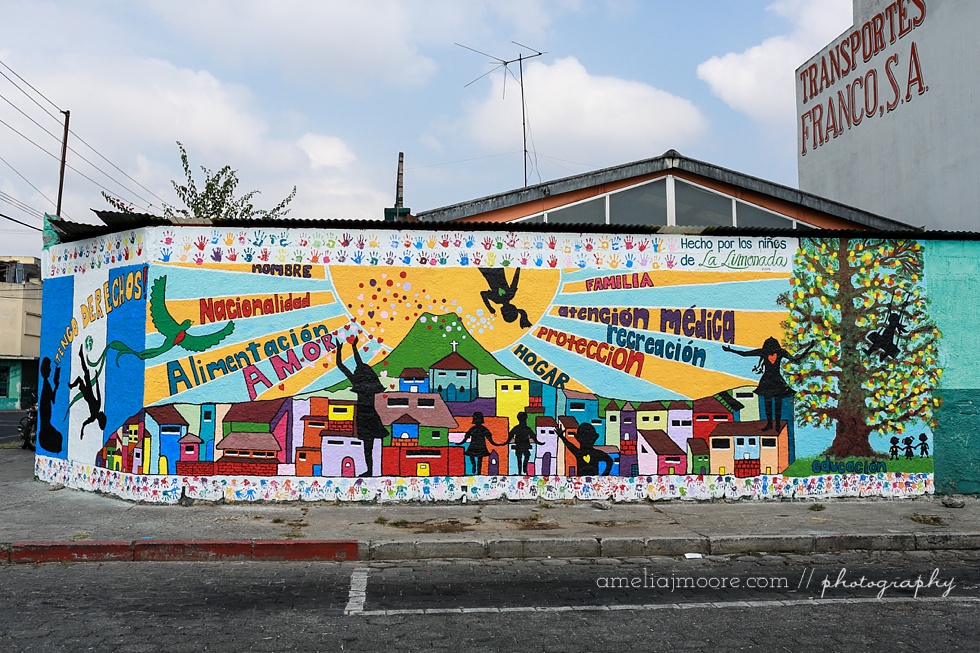 Since the focus is on the kids in the communities, I often forget that a trip like this will have a profound impact on the adult American and Guatemalan staff & volunteers that are a part of the project. This year we have talked a lot about how this opportunity is now just for the kids, but exploration through art TOGETHER will have a profound impact on our artists. My hope is that I too will experience Guatemala and God in a new way. We are being more intentional about building and inspiriting our adult artist team through this opportunity. I hope the artists in Guatemala and in the US can see how their gifts make a difference and will inspire them on a deeper level in their own art form.
Art can be as simple as clapping your hands or as serious as putting your ideas into action. Art connects to the soul in a way nothing else can. We believe God uses this power to teach child about their own unique value. Even though almost all the kids we work with come from extreme poverty, have been abused and have very little educational opportunity, we believe along with the Guatemalan staff that work with them daily that these youth ARE the future of their communities and country. I AM ART is one piece of a very large organizational puzzle that will enable them to see their true potential.
Learn more about the I AM ART camp here.
Post a Comment or Prayer