Give Christmas is an opportunity to come together to work for the peace on earth that Jesus came to bring – starting with basic supplies needed for the new school year.
Children in La Limonada attend overcrowded and underfunded public schools for only half a day – if they have the necessary shoes and supplies, that is. We believe education is the key to gang prevention and breaking the cycles of poverty. That's why, through your support, children are welcomed into bright and cheerfully painted academies with teachers who love them, who will help with their homework, supplement what they are not learning in a half day of school, and teach them important life values.
When you provide school supply packs for the children in La Limonada, you set them up for a successful new school year both in public school and at the academies. You place tangible reminders of your love in their little hands.
As they begin the new school year with the supplies needed to attend, learn, and complete their assignments, they will be reminded of those who believe there is an alternative future – something other than the gang life they see all around them.
In fact, your gift could mean the difference between a boy picking up a pen and dreaming of big possibilities… or picking up a gun, believing a peaceful future is a fantasy.
This Christmas, we need to cover the cost of 341 school supply packs for the children attending the Limon, Mandarina, and Lima academies. We need your help to provide these essential supplies.
With a gift of $50 you can provide school supply packs for two students. With a gift of $125 you can provide school supply packs for five students.
By investing in school supplies, you are investing in tools for peace.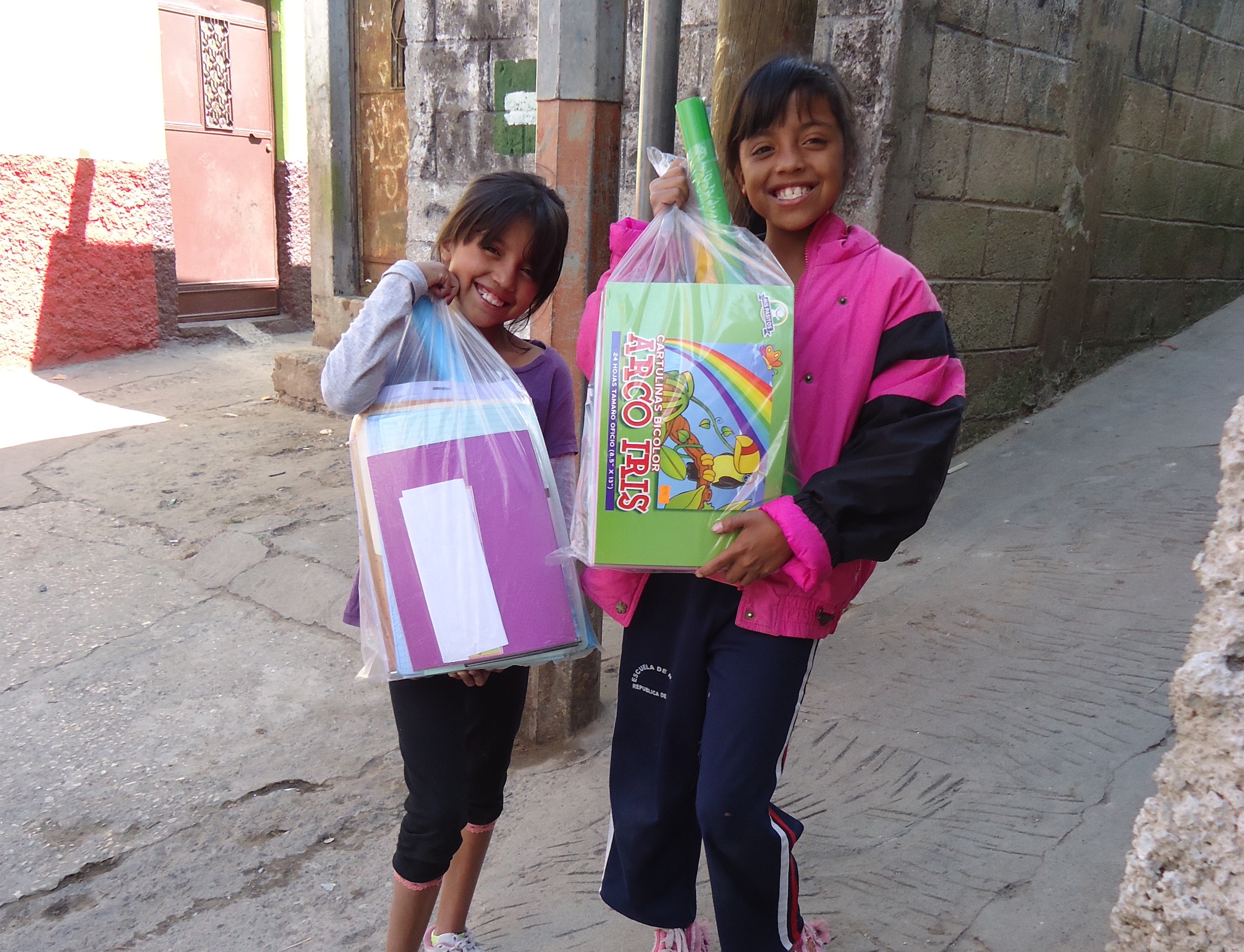 Tita shares in her own words about the importance of school supplies for the children in La Limonada! 
Give School Supplies – Give Christmas from Lemonade International on Vimeo.
Post a Comment or Prayer