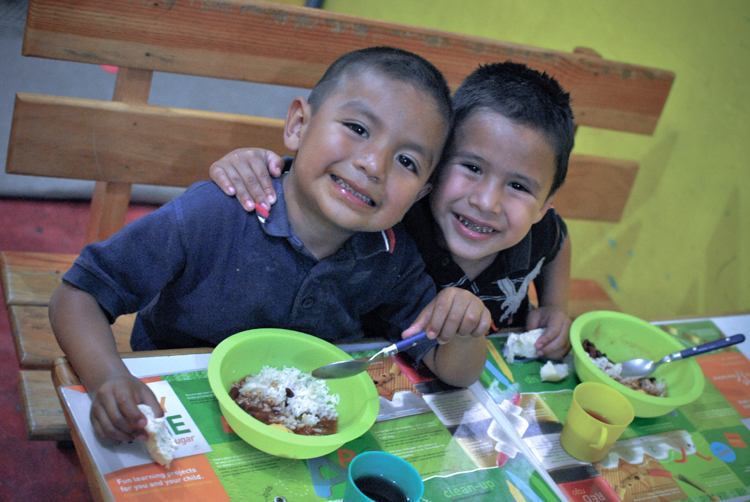 Tonight and tomorrow we celebrate the incarnation of Christ—when God was born as a baby in a manger. He was called Immanuel or "God-with-us," accepting the limitations, joys, and pains of taking on human flesh. As Eugene Peterson put it in The Message, "The Word became flesh and blood, and moved into the neighborhood." In doing so he came face to face with poverty, need, brokenness, and people hungering for more.
Food played a central role during the ministry of Jesus, who came as the Bread of Life. Indeed, he famously fed the 5,000. He feasted with everyone from Pharisees to tax collectors. And in calling Peter to follow him, he fed him breakfast.
As we gather in celebration with loved ones around good gifts and delicious food this Christmas, please consider making a contribution to our Give Food campaign. A gift of $100 or more will help provide seven children in our academies with healthy meals for an entire month.
Gifts of any amount will be a tremendous help in reaching our year-end
fundraising goal of $30,000 for healthy meals.
We are grateful to all of you who have already given so generously to Give Christmas—enabling us to successfully reach our goals for Give Shoes and Give Teachers Salaries! You have provided shoes, backpacks and school supplies for the children who attend our academies, and fair wages for the teachers who give their lives to invest in the children of La Limonada. Thank you for your generosity!
Merry Christmas to you and your families!
– The Lemonade International Team

Post a Comment or Prayer