Today is #GivingTuesday, an emerging global movement kicking off a season of generosity as a counterpart to the popular shopping days of Black Friday and Cyber Monday. It is a day to unite our voices around the importance of giving as an essential part of this season.
In the spirit of generosity and solidarity with the community of La Limonada, will you join us by using your voice to spread the word about this special community in need of true peace?
Download and print this piece of paper or simply write on a blank piece of paper, "I'm giving to La Limonada because:"
Give Christmas by giving shoes, school supplies, scholarships, or teacher wages to the three academies in La Limonada.
Write down the reason why you gave!
Take an #unselfie and post to Facebook or other social network. Text to your friends and family. Share why generosity is important to you this season!
Don't forget to use the hashtag #unselfie AND #lemonadeintl so we can see your pictures today!
Thank you for lending your voice to the children and teachers in La Limonada this Christmas to #GiveEducation!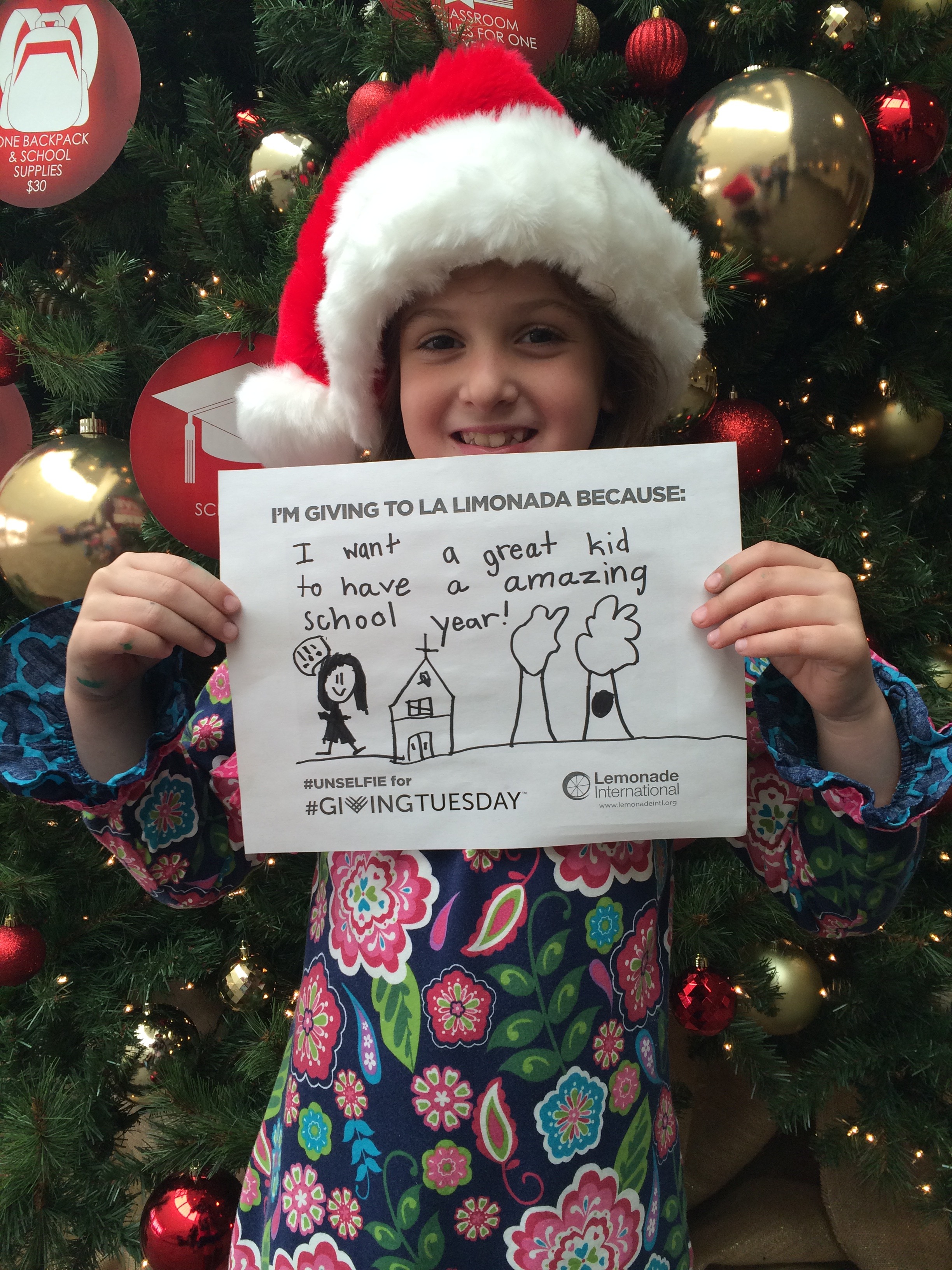 Post a Comment or Prayer