In two days, we in the United States will celebrate Thanksgiving. We will share meals in the company of loved ones as we celebrate God's lavish generosity to us. And because we have freely received, we are invited to freely give. So when we pause to give thanks for the many ways God has blessed us, providing above and beyond our needs, we're reminded of those who don't have quite as much.
Each year, Give Christmas is our opportunity to offer meaningful gifts of justice, bringing glad tidings of great joy in the year to come. Over the next six weeks, we will share six ways to extend justice to the vulnerable children of La Limonada.
The first is by providing nutritious meals.
We believe no child should be distracted from their schoolwork by gnawing hunger and the uncertainty of when they will eat next. Proper nutrition is crucial for their growth, health, and concentration in school, which is why it is so important that each child receives one hot meal each day in the academies.
In 2017, we are committed to providing an average of 1,694 meals per month for children in the academies who are still waiting for sponsors. A gift of $10 covers the cost of 11 of those meals. A gift of $30 covers the cost of 33 of those meals. And a gift of $60 covers the cost of 66 of those meals.
With your support, we can ensure a healthy meal for every child, whether sponsored or unsponsored. Addressing these immediate nutritional needs is a crucial way to nourish the future leaders of this community.
As you prepare to gather with your family to celebrate Thanksgiving, please consider extending God's blessings to the children of La Limonada by giving food so all of the children in the academies can eat and grow together. Will you give the gift of nutrition today?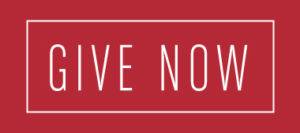 Post a Comment or Prayer