This post is by John Huisman, a Raleigh-based blogger covering the local arts, entertainment, and dining scene in North Carolina's Triangle region, encompassing Raleigh, Durham, and Chapel Hill. For more from John, check out his blog and follow him on Twitter @trianglexplorer.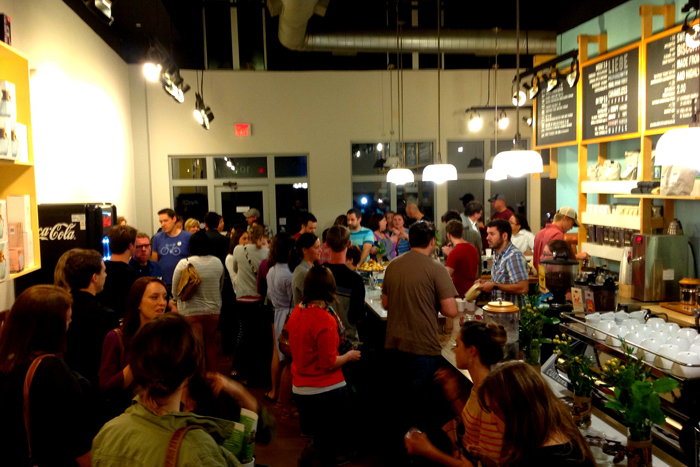 On Tuesday, October 16, I had the pleasure of attending a great event at Jubala Village Coffee in Raleigh, North Carolina. I usually don't need an excuse to visit Jubala as it is one of my favorite coffee shops and my go to place for the best cappuccino in town, but my visit on this particular evening had added purpose. Jubala was hosting the launch of special coffee from the Full Circle Coffee Project with the proceeds benefiting Lemonade International and the people of La Limonada in Guatemala City, Guatemala.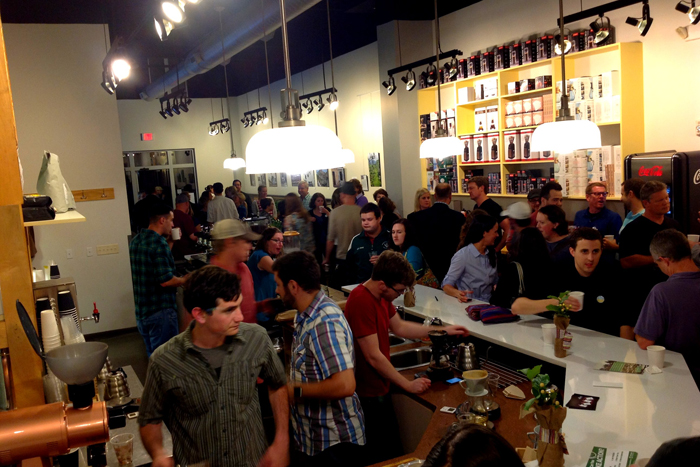 The mission of the Full Circle Coffee Project connects non-governmental organizations and coffee farmers to affect change in their communities by using coffee as a catalyst for change. They chose Lemonade International as their inaugural partner to support its partnerships with local Guatemalan leaders that serve to educate and empower people in the largest urban slum in Central America—La Limonada in Guatemala City.
I arrived at Jubala just as owner Andrew Cash was wrapping up a pre-party coffee cupping for the founding donors from Ekklesia Church at Raleigh. It was with the generosity of these donors that the necessary funds were raised to purchase the Full Circle Project coffee beans from farmers in Nahuala, Guatemala.
These beans were shipped from Central America to Durham, where they were roasted by local roaster Counter Culture Coffee.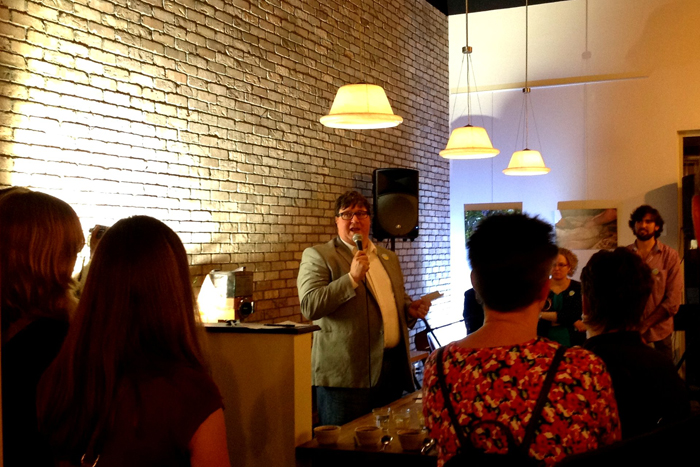 Following the cupping, Josh Allen of Full Circle Coffee and Bill Cummings of Lemonade International addressed the crowd to share an overview of the partnership between their two organizations. After sharing their story, they explained how the public could support their mission to empower the people of La Limonda to help themselves through the purchase of the special Guatemalan coffee being launched that evening.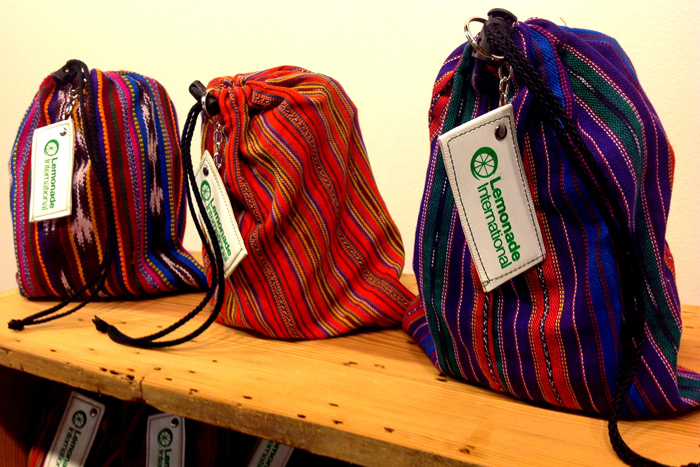 Bags of the coffee were available for purchase with all profits (approximately $10 per bag) going to Lemonade International to support their ongoing work in Guatemala City. The 12 oz. bags of coffee for sale were wrapped in colorful limited edition woven bags that included handmade key chains, both of which were made by local artisans in the La Limonada community through programs made possible through Lemonade International's micro-finance programs.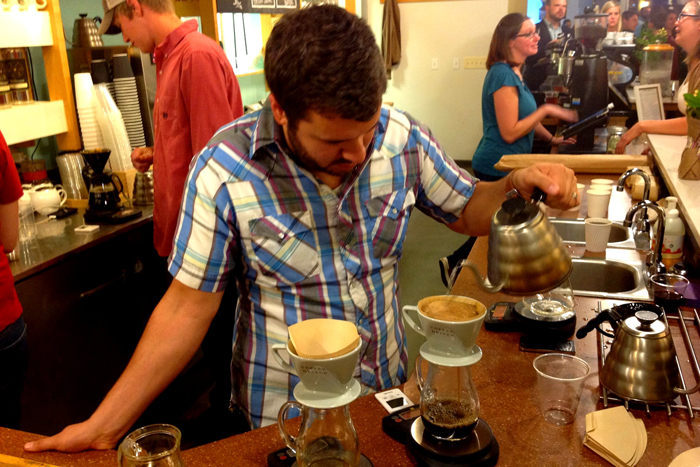 After the brief by Josh and Bill those in attendance were treated to samples of the coffee to try, which were skillfully prepared via pour over method by Jubala's talented baristas. There were also yummy appetizers including mini versions of Jubala's famous biscuits with pumpkin butter.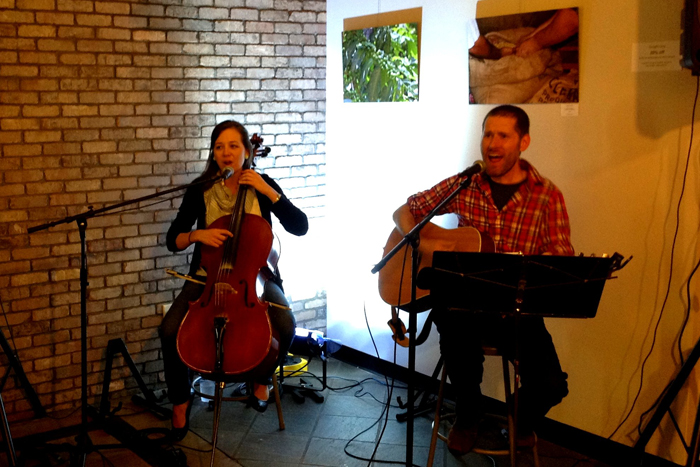 Throughout the evening the crowd was entertained with fantastic live music provided the Dry River Trio. They did a beautiful rendition of "Once" and I am looking forward to catching them perform again soon. Attendees also had the opportunity to enjoy browsing beautiful photographs of Guatemala adorning the walls of Jubala. The photos were taken by local photographer Anne Atkinson and were available to purchase with proceeds benefiting Lemonade International.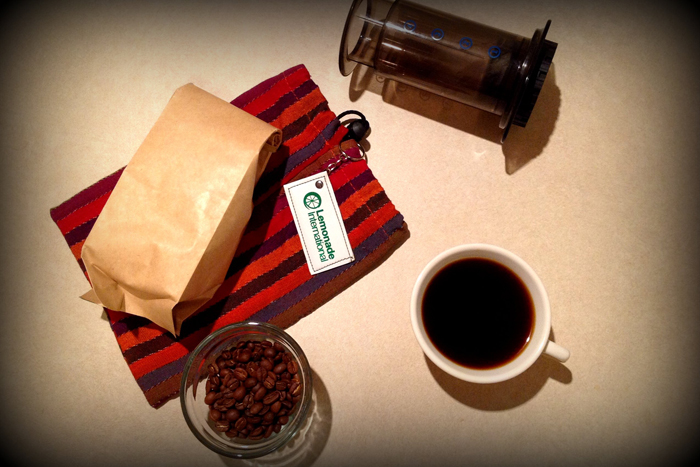 Of course I couldn't end the night without picking up a bag of this special coffee to enjoy at home and to support a wonderful cause. I was excited to try it out on my own the next morning using my AeroPress. The result was delicious medium bodied cup with notes of cocoa, walnuts, and just a hint of graham cracker. It has a wonderful citric acidity that lends itself to a sweet clean finish that I really enjoy.
If you were unable to attend the launch you can still support this great cause by ordering the coffee online for pickup at Jubala or have it shipped to your home for a small fee.
– John Huisman
Post a Comment or Prayer