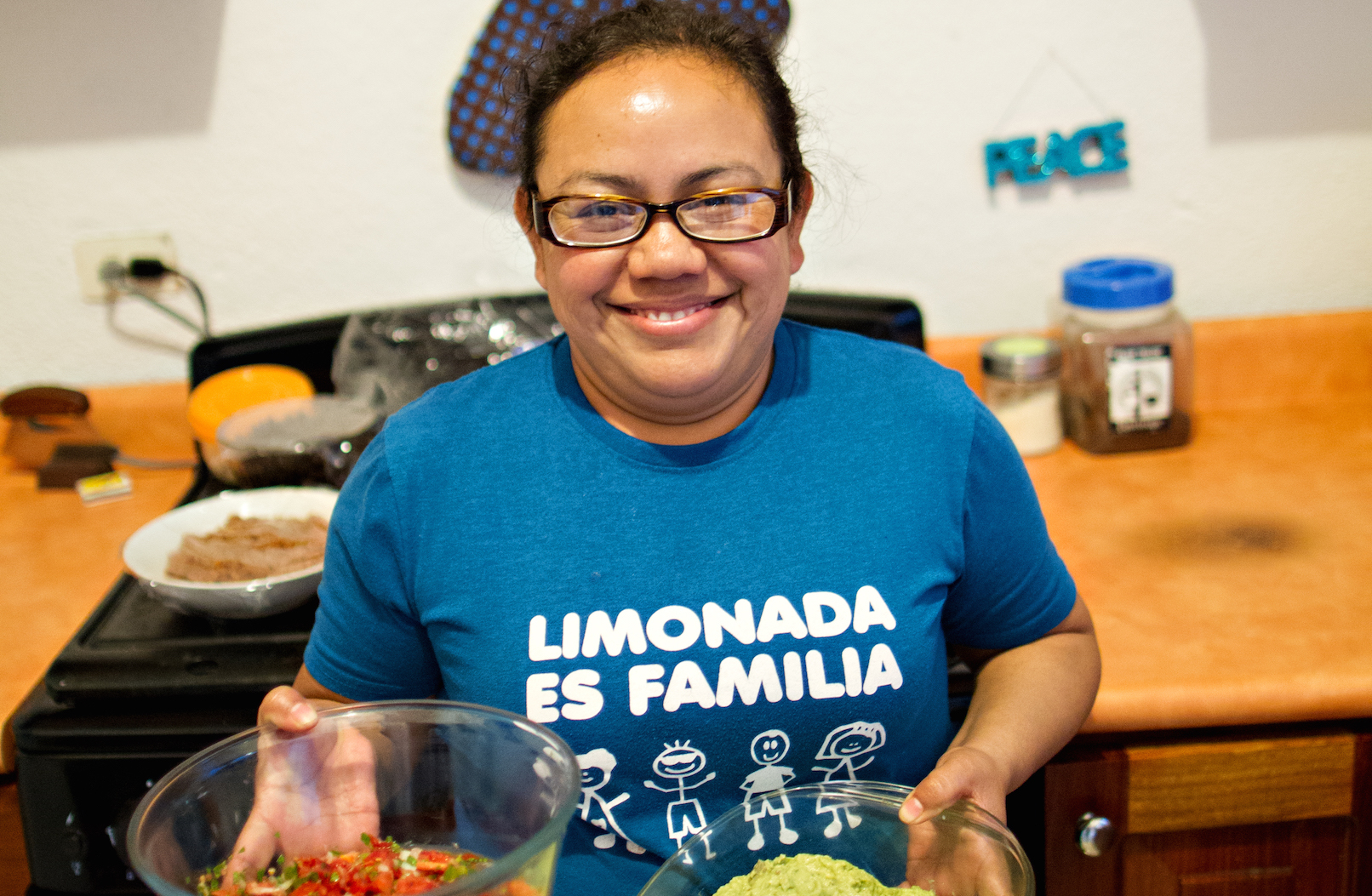 We would like to introduce you to one of our incredible Guatemalan staff members, Mirna Judith. She serves our Service Learning Groups by taking care of the Lemonade Guest House and cooking delicious Guatemalan meals for the group members. We asked her a few questions about herself and what motivates her each day.
Where are you from?
I am from Guatemala City.
Describe yourself in 3 words.
Helpful, friendly, hospitable.
How did you come to work in La Limonada?
I am Marcelina's granddaughter and Braulio's niece. When sister Tita visited, she learned I needed work and invited me to apply for the housekeeper position.
What motivates you to do this job?
I know I am able to support my community and the work of Vidas Plenas by serving the groups that stay in the Lemonade Guest House and bless the people who come.
Why do you go to a dangerous place every day?
God has placed me here to work for him and not for men.
What grieves you the most?
The death of the young because of the gangs. They seek love from the gangs and think nothing bad is going to happen. Because of their poverty, they think a gang is an opportunity to get quick and easy money.
What gives you the most hope?
The children who are growing up attending the academy. Because they can be there, they are protected by the teachings of God they receive. I have hope because they understand that if they are not in a gang, they can have a better future.
What is your deepest prayer for the children in La Limonada?
I pray they will always have the love of God in their heart, a better future, and know they can be better people who do not do bad things. I pray for the young people to realize they can overcome and have a chance to get ahead.
-Katie Hoiland and Lizza Majus
Post a Comment or Prayer