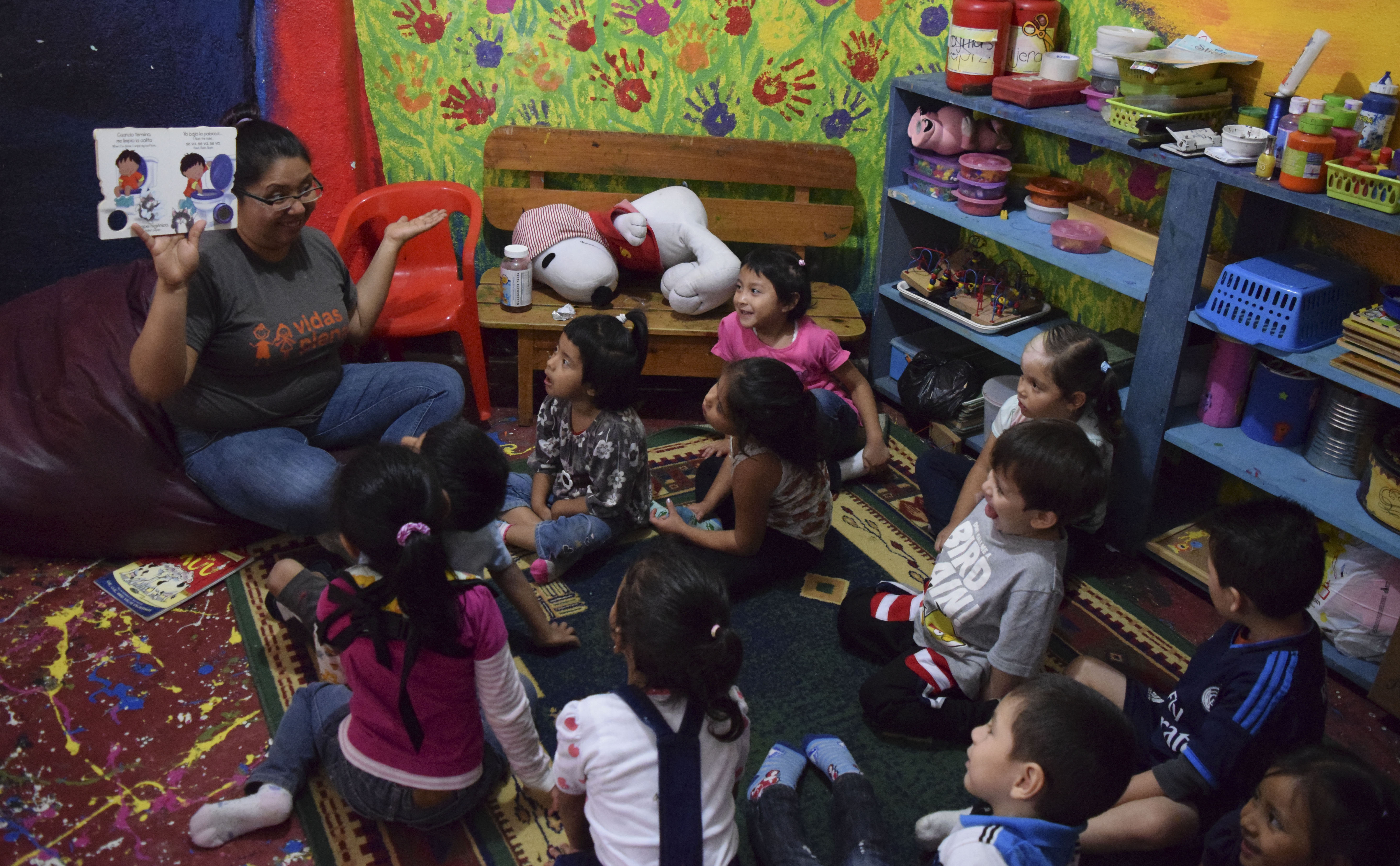 We would like to introduce you to one of our incredible teachers, Martita. She works with the 3 – 5 year old class at the Mandarina academy. We asked her a few questions about herself and what motivates her to work in such a challenging environment every day.
Where are you from?
I was born in Guatemala City and have always lived in Zone 5.
Describe yourself in 3 words.
Joyful. Creative. Friendly.
How did you come to work in La Limonada?
I am the niece of Nestor Sicaja who was already working for Vidas Plenas.
What motivates you to do this job?
I teach in the most creative and loving way because I want the children to know their value, to know God, his love for them, and how important they are to him. I hope that they want to be good people who know the great world that awaits them.
Why do you go to a dangerous place every day?
La Limonada is a marginalized place, and the only people who go there are those who live there. Today I can say that it is God who gives me the courage I need. I also have a passion for children, to see them grow – that's what satisfies me.
What grieves you the most? What gives you the most hope?
The indifference of some of the parents, and the abuse and mistreatment of children. It also grieves me to not be able to get them out of this cruel reality they live in. But I know I'm leaving an indelible mark on these children, with God's help. My hope is that they themselves would change La Limonada.
What is your deepest prayer for the children you teach?
I pray that the people of La Limonada can deeply love God and be freed from violence, abuse, mistreatment, and hunger, and that we can walk through quiet alleys as a light for Guatemala.
-Katie Hoiland and Lizza Majus
Post a Comment or Prayer