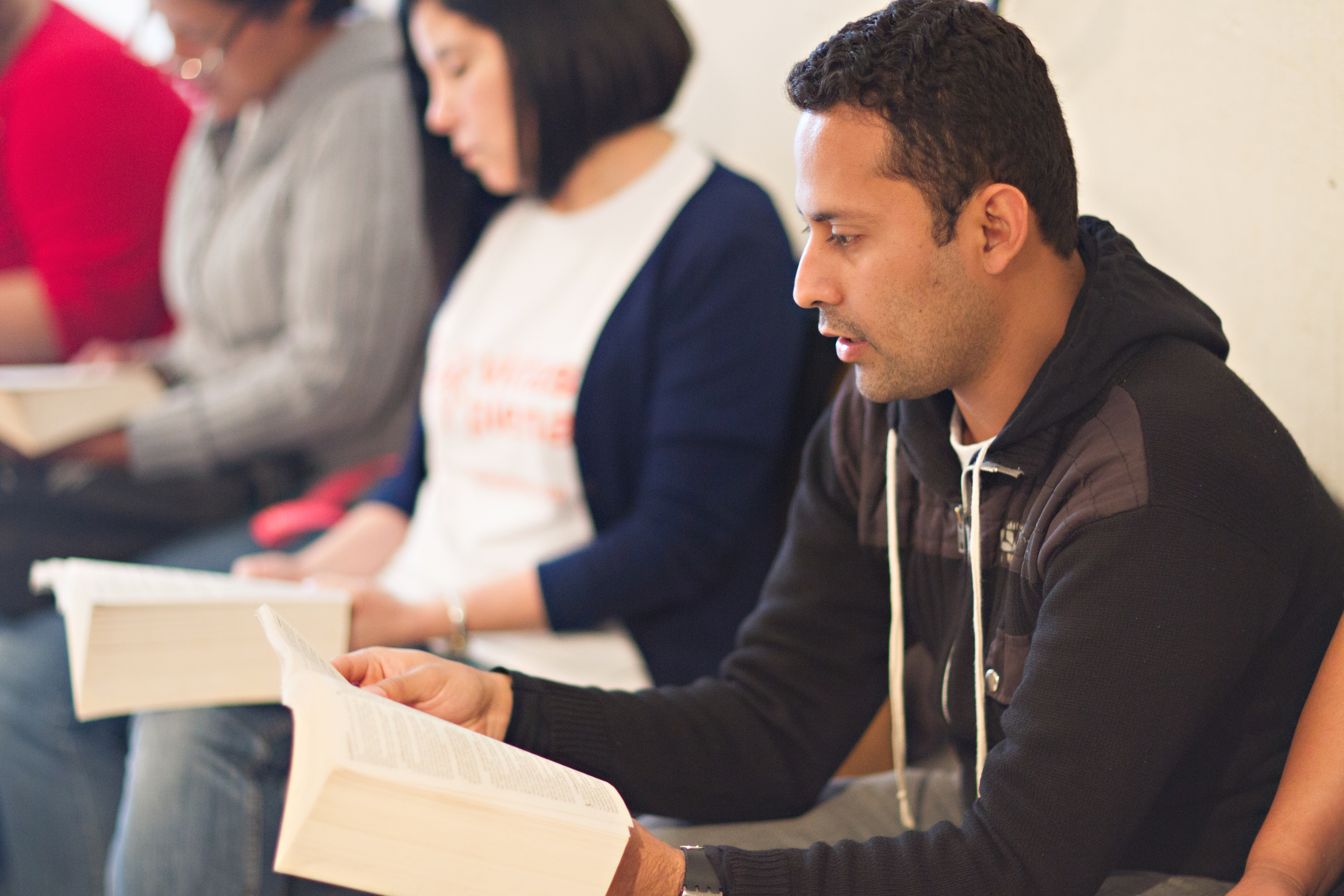 We would like to introduce you to David Campos, chaplain of Vidas Plenas. David leads weekly Bible studies with the children and youth in each of the three academies and in homes throughout the community.
–
My name is David, and I am the chaplain for Vidas Plenas, serving the children and families of La Limonada.
I am Salvadoran. I was born in San Salvador, the capital of El Salvador, and grew up in a community called Ciudad Delgado. I grew up in a dysfunctional home, but with wonderful parents. My mom first took me to church every Sunday and, later, three times a week. I was always a very curious child and asked many questions about God, the Bible, and creation. I asked so many questions I was sometimes frustrated when I didn't find the answers I needed. But I found God in every question, and I experienced the love of the Lord while growing in curiosity. I know it was the Lord who did it all.
I "accepted" Christ as a child, but today I think that was just a ritual to become part of a community. I believe that knowing God is an everyday experience. God dwells in surprise, in bad tastes, in pain, and in joy. In short, he knew me from before the foundation of the world, but I did not know him.
When I graduated from the Central American Theological Seminary in Guatemala City, I began to serve with a Wesleyan ministry. I planned to serve with them for five years, but God had other plans. During that time I got together with a friend for coffee and he told me about Tita and her ministry. It took some time for him to encourage me to communicate with her, but one day she called me and told me what I needed to know. That's when I decided to start this beautiful adventure.
I have made the decision to serve God for the rest of my life. That commitment motivates me to join the efforts of many other servants of God around the world. It stirs up a certain thirst for righteousness in me, wanting to use what God has given me to serve others.
When people find out about my ministry in La Limonada, sometimes they ask me why I go to such a dangerous place every day. But when I go to La Limonada, I get very excited. I have discovered that when the children, youth, and adults spend time with me, that is a time when they are not victims or perpetrators. Furthermore, the Lord has called me to announce his word to everyone – and for now, that "everyone" is here, so that gives me courage.
There are thousands of things in La Limonada I do not like. Many people here are full of wrong interpretations of the Bible. I have found in the community many sectarian thoughts, as well as pantheism, New Age thinking, mysticism, and asceticism. But when a person discovers what the Bible really says, and his gaze becomes fixed on the love of God – that motivates me!
Here I have learned to read the Bible, not just academically but closely, hearing the voice of the people. I have felt the love of God in the people of the community, and I have discovered that behind the masks are sensitive people who need to know the Lord. That's why discipleship is so important – one disciple showing another the way toward maturity.
For me, discipleship is asking questions. It is modeling the Christian life. It is getting it wrong but starting over again. It goes beyond teaching lessons or memorizing passages from a book. My goal is for every person to desire to look like Christ. There is no way for this to happen apart from confrontation with the truths of the Bible. And so I teach the Bible book by book, not just isolated passages.
Every day I ask the Lord to give the children and youth of La Limonada wisdom to face the challenges of the life they have to live. I pray for the single mothers in the community, many of whom have to choose between their children and their jobs. And I pray for the team of teachers, asking the Lord to provide for the needs of each person in the community.
– David Campos with Tim Hoiland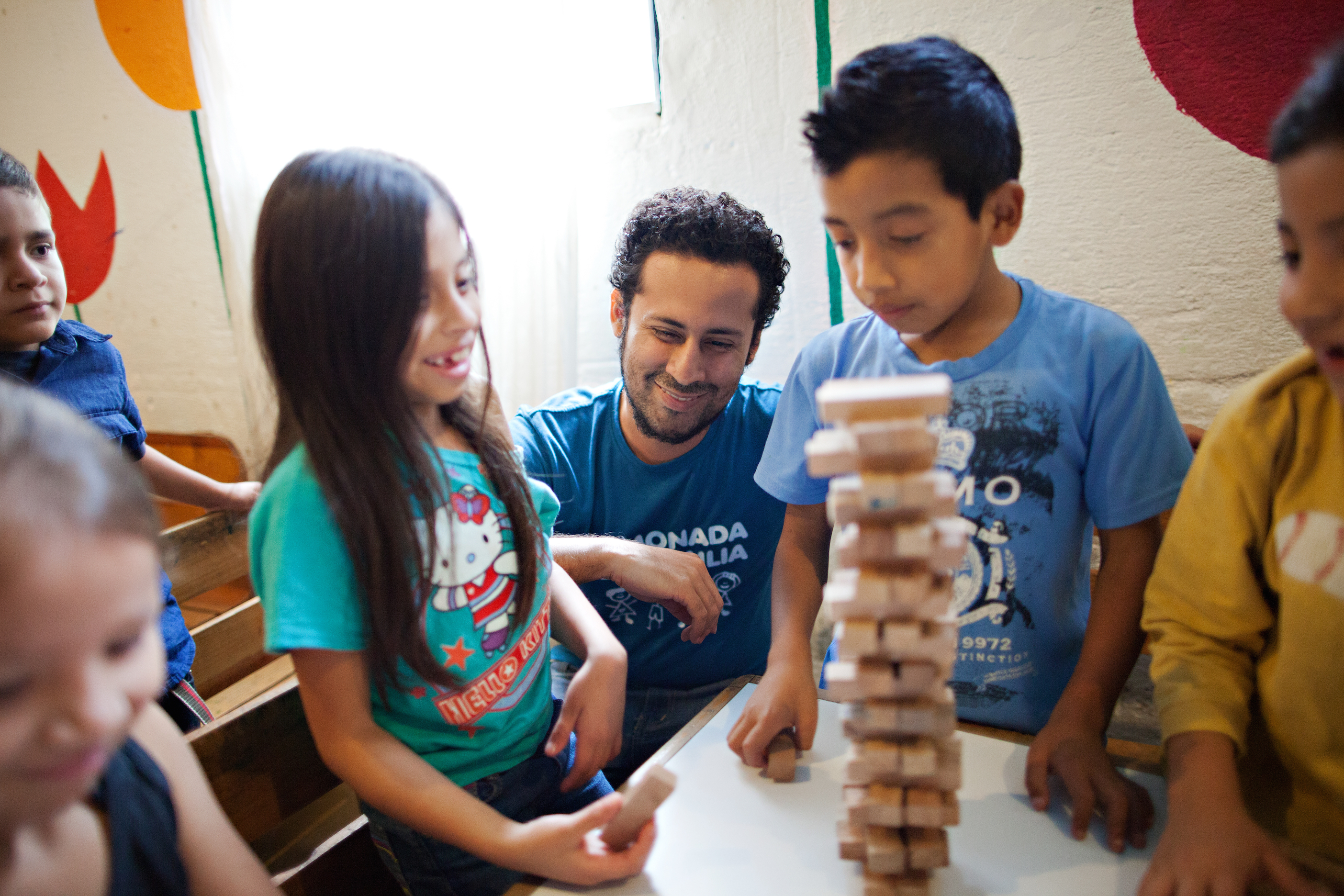 Post a Comment or Prayer