The following is a guest post from Aixa de López. Aixa is a graphic designer and the wife of Alex López, Associate Pastor of Fraternidad Cristiana in Guatemala City. She said, "The closer I am drawn to the cross, the more clearly I understand I am as poor and needy as the ones I yearn to serve." Aixa recently visited La Limonada with Tita and shared photos and thoughts with us from her experience.
You can read part two of Aixa guest post here.
Look at where I went! I was at La Limonada… paying a visit to witness the work of Vidas Plenas and Lemonade International, which is lead by an amazing woman named Tita, who´s a mix between Mother Teresa and a Rock Star…
I´ll go ahead and narrate as if you´re sitting here in my living room, OK? (Photo first, story second)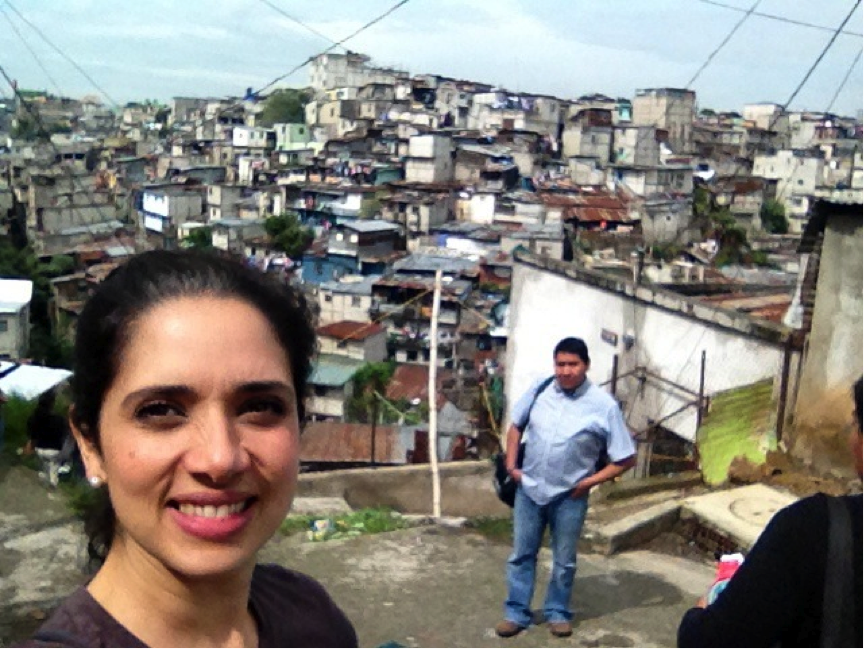 Here we are, about to enter into the infamous Guatemalan ghetto. I wouldn't be displaying such a smile if I knew I was going alone. I took four people with me from my church. Cristy and Monica are our two right hands at the office (we oversee the women's small group network and children´s department). Helmut is right behind me. He is in charge of all the outreach programs. Josué leads a group of people who do hospital visits and such. We went into La Limonada with Tita and her assistant, Dámaris. Upon our arrival, Tita greeted us with a ray of sunlight in the midst of a storm. EVERYONE loves her. EVERYONE.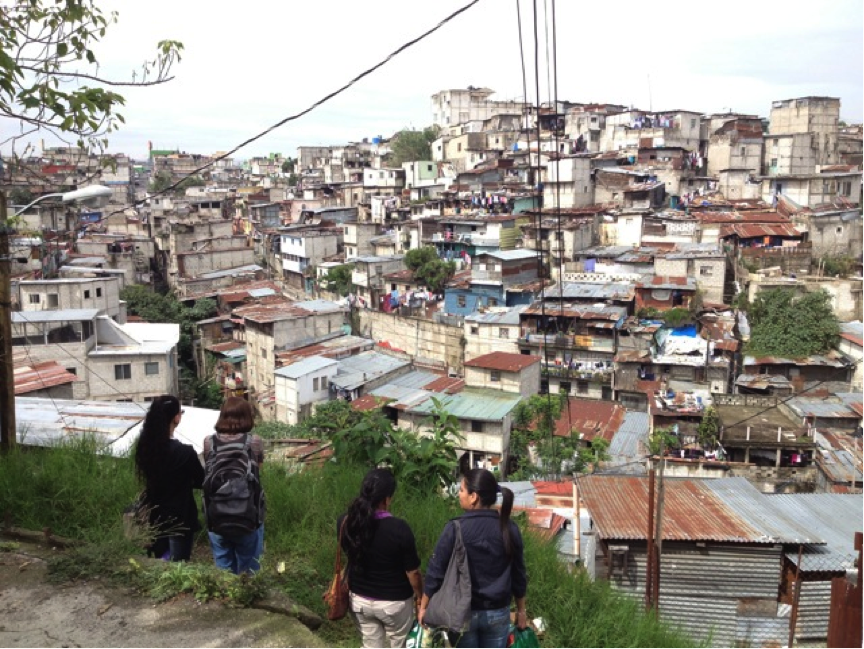 Tita (on the left in black) wouldn't lead us without giving us some context. She explained a bit of history and shared where everything was. I asked her "Have you even gotten lost?", and she answered "Have you ever gotten lost inside your home?"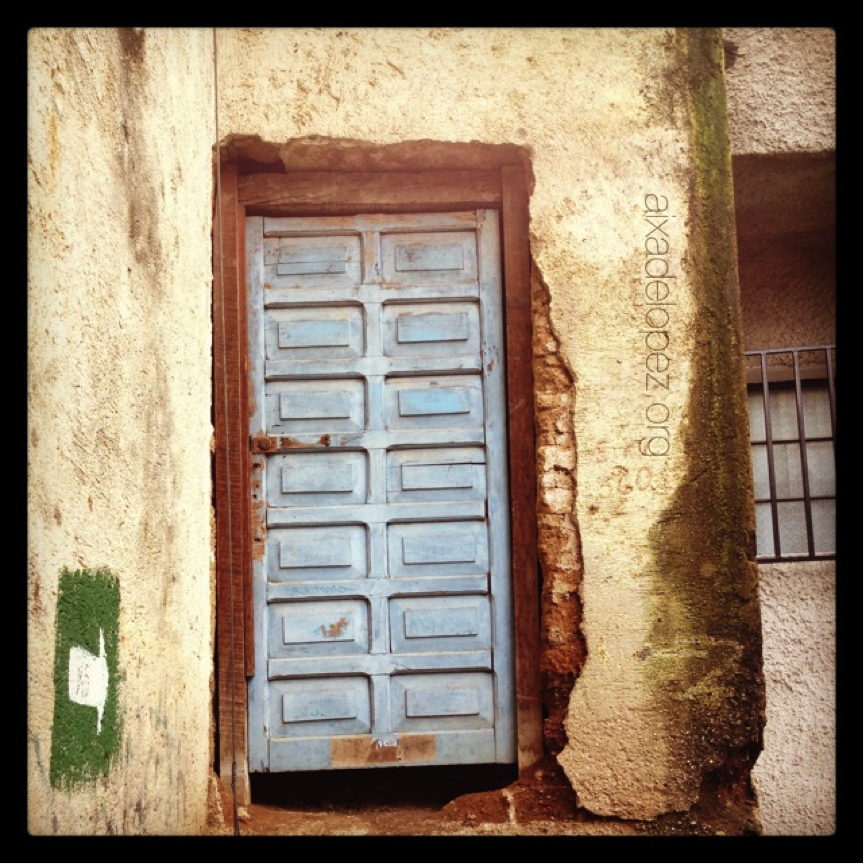 Even if it seems like a ghetto it is much of a landscape paradise filled with photo ops… I found beauty everywhere. And since I was with Tita, I felt at ease taking pictures with my iPhone. There´s a treasure in every single turn and alley.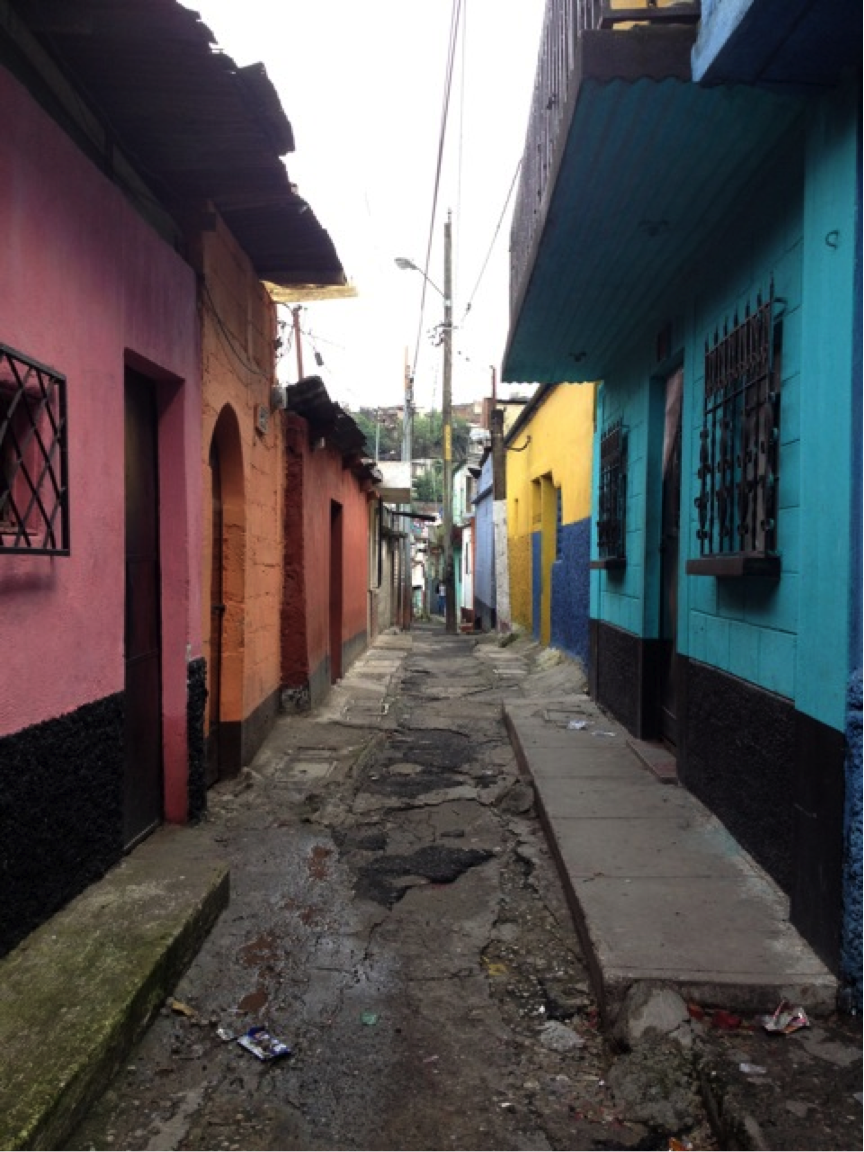 There are cheerier streets than others. There´s much humbleness but also much color!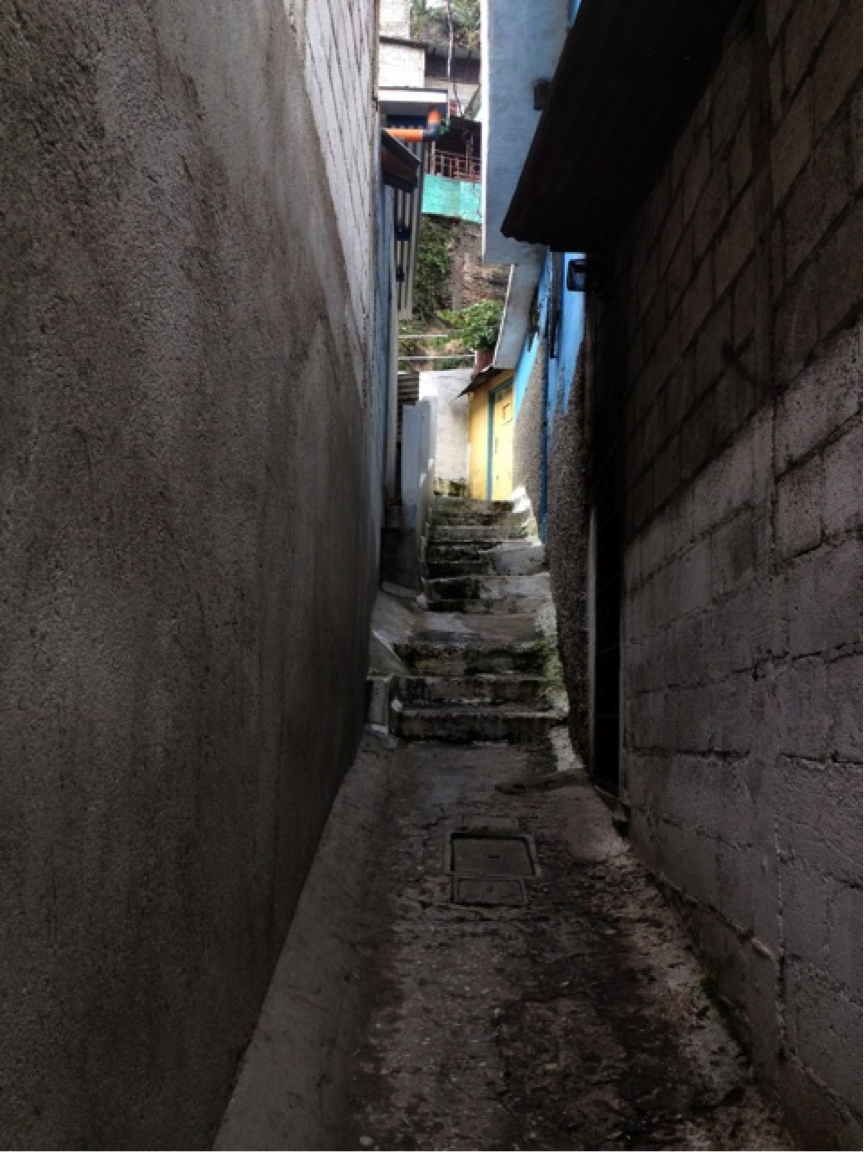 The ingenious ways the people of La Limonada must come up with to build anything in the community is impressive.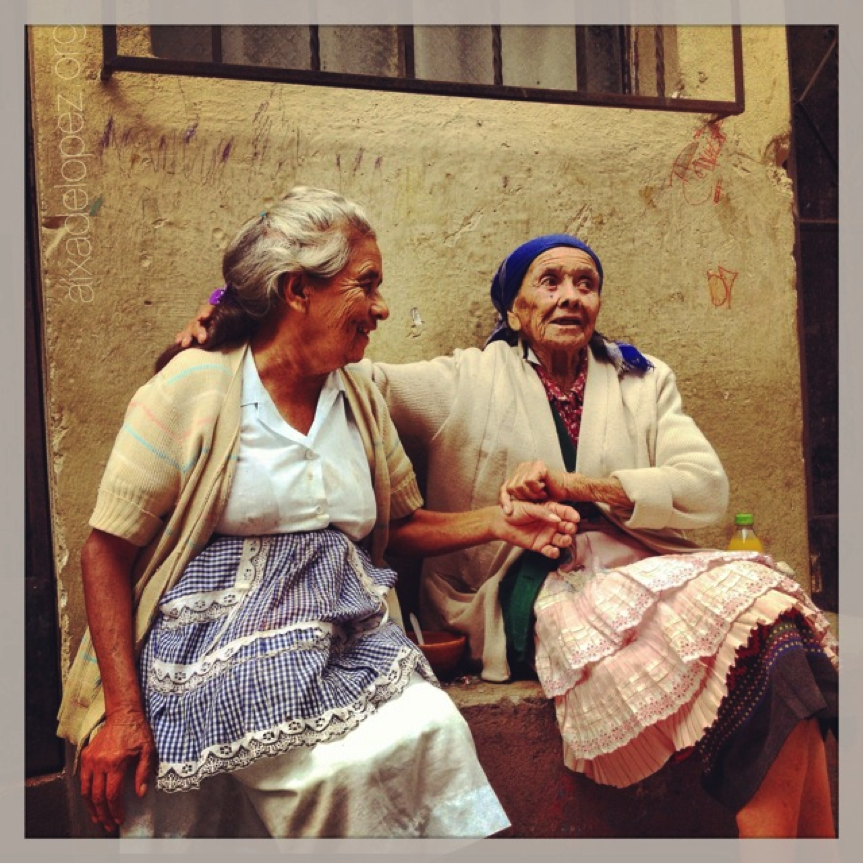 This was one of my favorite parts of my time in La Limonada! This is Juana (with the blue bandana) and her best friend. They said they couldn´t remember how long they have been best friends. They joked and told stories the whole time. Juana still works… she is a sort of "bellboy" carrying loads. *Sigh*… I want to arrive at old age this content. That is what I call beauty.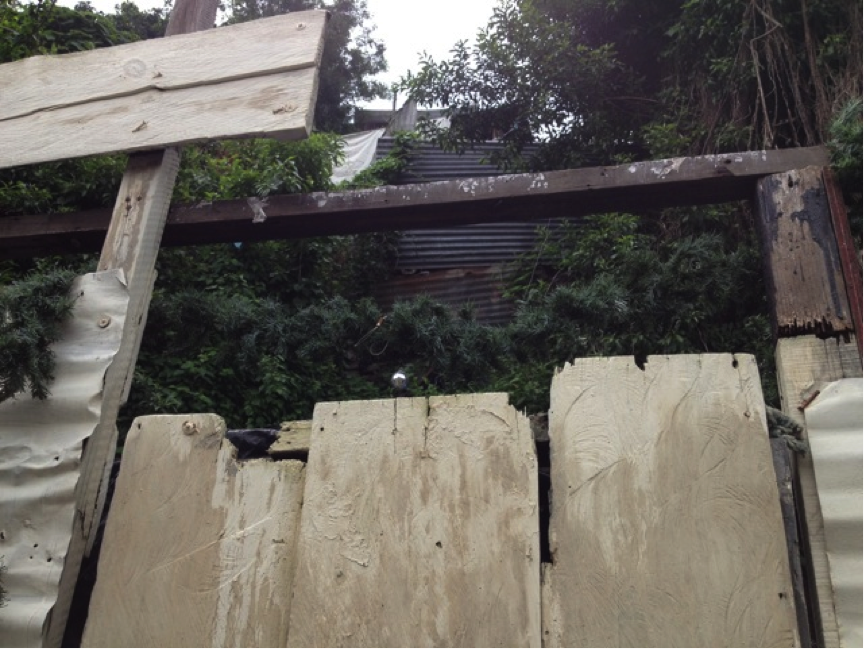 This is Luis' "house". "House"… because its just a tiny piece of land circled by metal sheets and this wood board door (I loved seeing that wreath). Inside there's lots of knick-knacks and a large piece of blue nylon, which he tightens at night in the shape of a tent, to cover himself. If he's home and you get to visit, he sits on a large rock and invites you to sit on another. He wasn't home though, he was working ("treasure fishing") about a block away, in the "river" (the sewage at the bottom of the ravine in La Limonada). Tita told us of the time she came by to visit, and asked him what he wanted to ask God for in prayer, and he answered "What am I going to ask?… I have a job, a house, and people love me! I have everything I need!". This left us speechless. My friend Helmut asked aloud what we were all thinking. He said, "Is he crazy?", but I think all of us who whine about unimportant things because we´re so entitled… we are the crazy ones.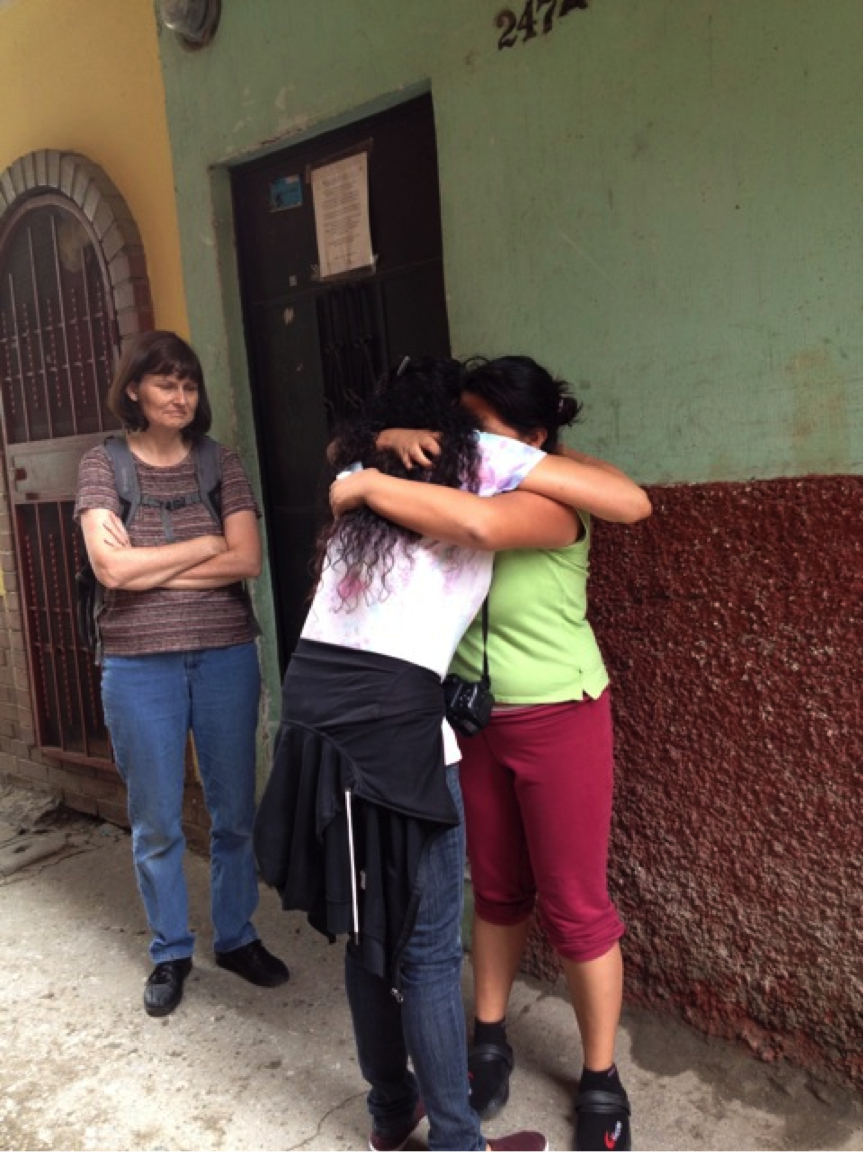 And this was a recurring scene throughout our 5 hour walk through La Limonada. Time after time, children, grandpas and grandmas, women and teens (including tattooed gang members smoking pot) run to Tita and greet her with hugs, kisses and reports about their lives. Tita knows every story, every breakthrough, and sees God working in each one. Beautiful.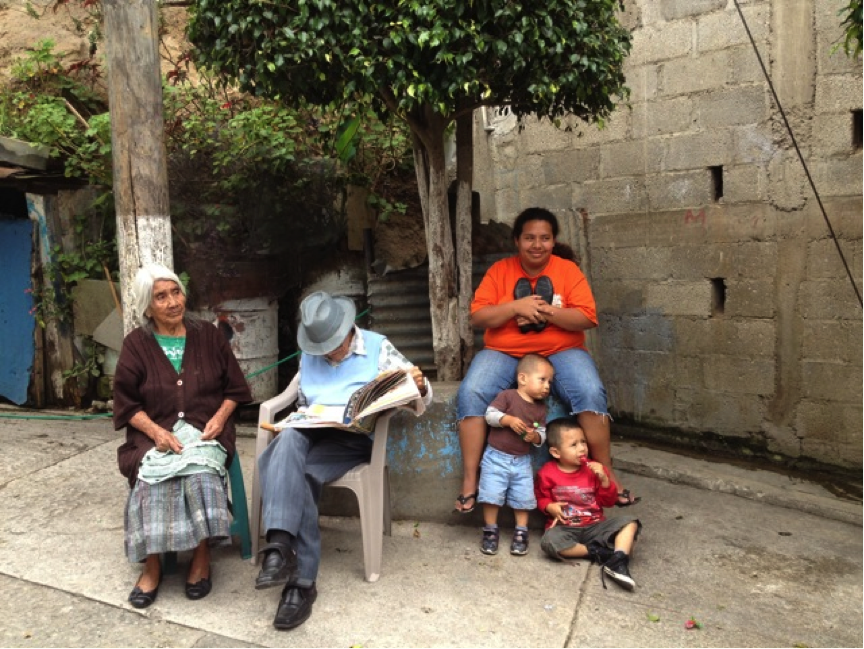 I saw pain, but I saw even more warmth. People here enjoy the simple things. The grandmother voiced her discomfort for not having forewarned her about the photo. She complained saying her hair and sweater weren't fit for a photograph! Isn´t she precious? I loved her.
– Aixa de López
More to come from Aixa tomorrow…
Post a Comment or Prayer