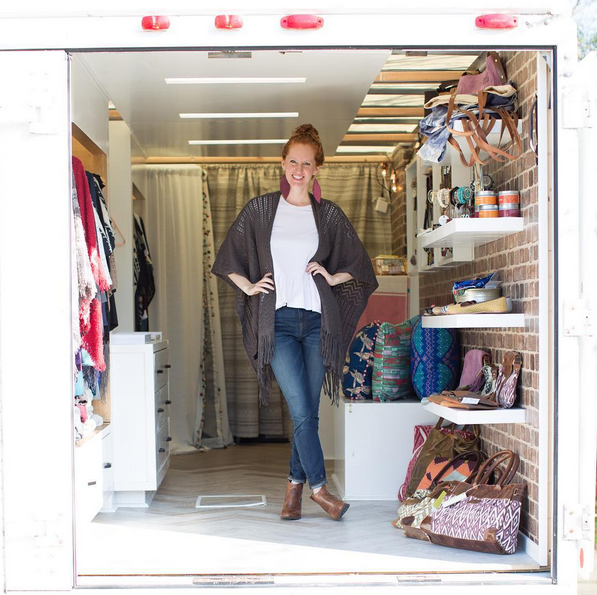 Emily and Chris Sexton are long-time friends of Lemonade International and passionate advocates for the children and families of La Limonada.
Through a Tilt campaign in September 2015, they officially launched The Flourish Market, an online boutique and fashion truck in Raleigh, North Carolina.
Last Christmas, the Flourish Market donated $1,000 on behalf of their customers to provide 40 pair of shoes for children in La Limonada – shoes made right in the community by shoemaker and role model Otto. And because they jumped on a one-day matching gift opportunity, that donation was doubled to provide 80 pairs of well-made shoes, enabling children to walk to school with confidence and a smile.
Emily and Chris are also monthly sponsors to Yoli, who oversees our Scholars Program.
Today through Sunday, May 1st, The Flourish Market is offering friends of Lemonade International $25 OFF their Mother's Day Box with code FRIENDSOFLI, and they'll donate $25 to Lemonade International for every box sold!
We are inspired and grateful for their commitment to vulnerable communities, as well as their creativity, love, and ongoing support. I asked Emily a few questions about the Flourish Market and the impact it is having.
_
Why did you decide to start Flourish Market and why do you think it is so important?
After leaving my corporate career as a Vice President of Communications and Change Management for an Investment Bank, I decided to transfer my skills over to help win people over to the idea of using their purchasing power for good.
I traveled quite a bit in the developing world for my photo + video work, and would pick up fun pieces of jewelry and things for my home while abroad. Friends started 'placing orders' of things for me to bring back home to them when I traveled, so I knew there was demand for unique global finds.
At the same time, my husband and I were obsessed with the Tiny House movement, and one night on Pinterest while searching for tiny houses, I stumbled upon a picture of a fashion truck. It seemed like the perfect solution!
Three months later, we launched our fashion truck + online boutique – crazy!
Dignity is one of our core values, and we know you absolutely share this value! How do you see your products spreading dignity?
We really desire to elevate the worth of the person at the other end of the purchase.
It's so easy to rank our intelligence, know-how, business skills, life skills – you name it – above that of those that do not have access to as many resources as we do.
We so naturally extend pity instead of dignity.
What I've found when getting to know the men and women in our artisan partner groups is this: they are way more savvy, smart, and skilled than you could ever imagine. They are true problem solvers in leaders in their communities.
We have SO MUCH to learn from them!
You've done a lot of traveling all over the world. What initially stood out to you about Tita and the community of La Limonada?
When you speak with Tita, it is so clear that she has been called by God to serve the community of La Limonada.
She has earned the trust and love of the community, and she is so in tune with how God would have her, and the Lemonade International Team serve this community and move forward His Kingdom.
So many times, I see folks from the 'first world' – with the best intentions – go to the developing world and try to serve / teach / build up communities without understanding the true needs and a sustainable path forward.
It takes a local leader who is already serving – and serving well – to be the bridge in these communities. When you walk the streets of La Limonada with Tita, you can see the trust she has built, and through her guidance, I have been able to understand the needs of the community, and sustainable solutions.
What is one of the best responses you have had from a customer who has purchased shoes made in La Limonada by Otto?
I love it when my customers tell me with an excited voice that someone asked them about their shoes and they were able to share Otto's story!
Not only are these shoes so comfy and gorgeous, they definitely demand attention and compliments, and this is always a chance to encourage others to use their purchasing power for good.
Tell us about your motivation. Why do you do what you do?
Our heart for The Flourish Market is not just for our artisan partner groups; a big driver for me personally is for women here in the US to not only understand the power behind their purchases, but for them to recognize and own the power in their voice and talents.
When I see a woman try on a necklace — or a pair of shoes in our fashion truck, I see them connect with the courageous entrepreneur on the other side of their purchase. I see a sense of empowerment rise up in them as they realize the voice of the artisan who made their new piece is important…and that their voice is too.
Go ahead and treat yourself and your mom this Mother's Day with a gorgeously-wrapped Mother's Day Box from The Flourish Market. Use code FRIENDSOFLI at checkout, and you'll receive $25 off, and Emily and Chris will donate $25 to Lemonade International!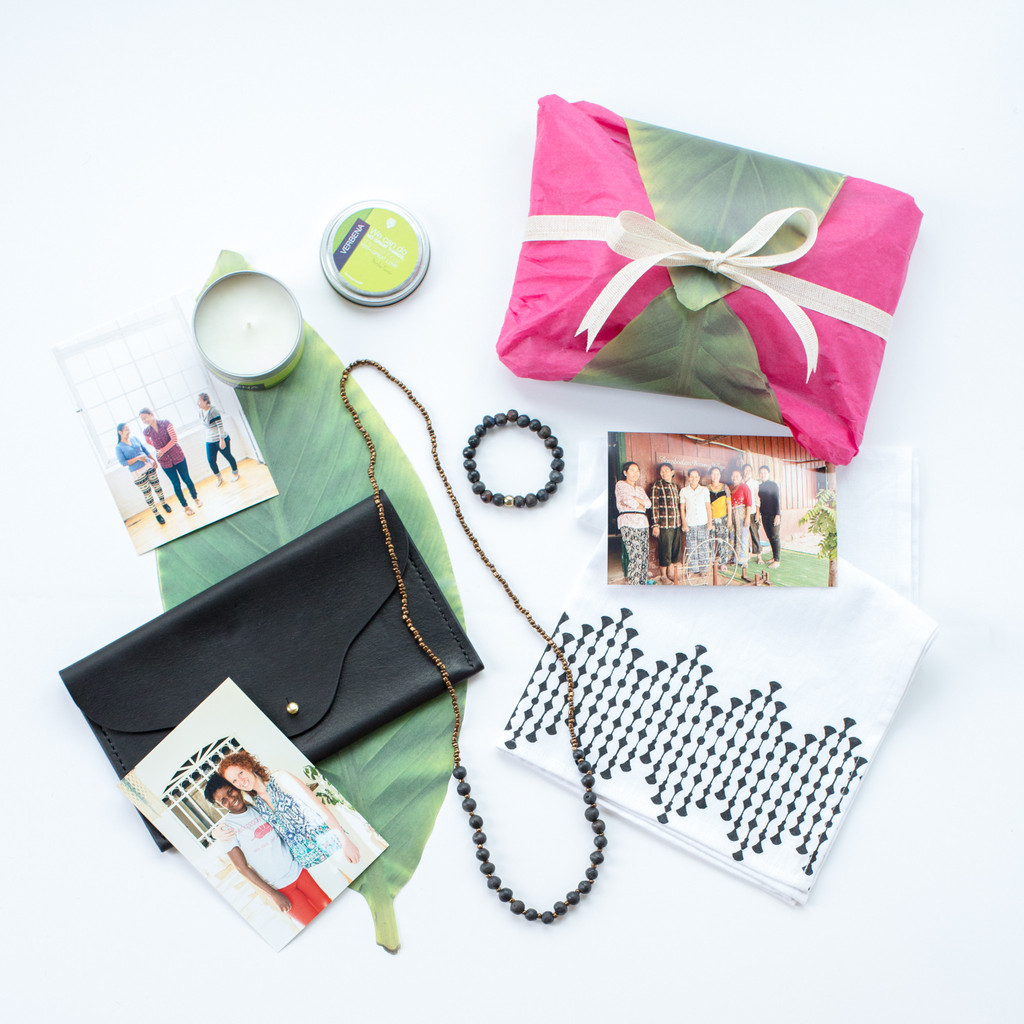 -Katie Hoiland with Emily Sexton
Post a Comment or Prayer