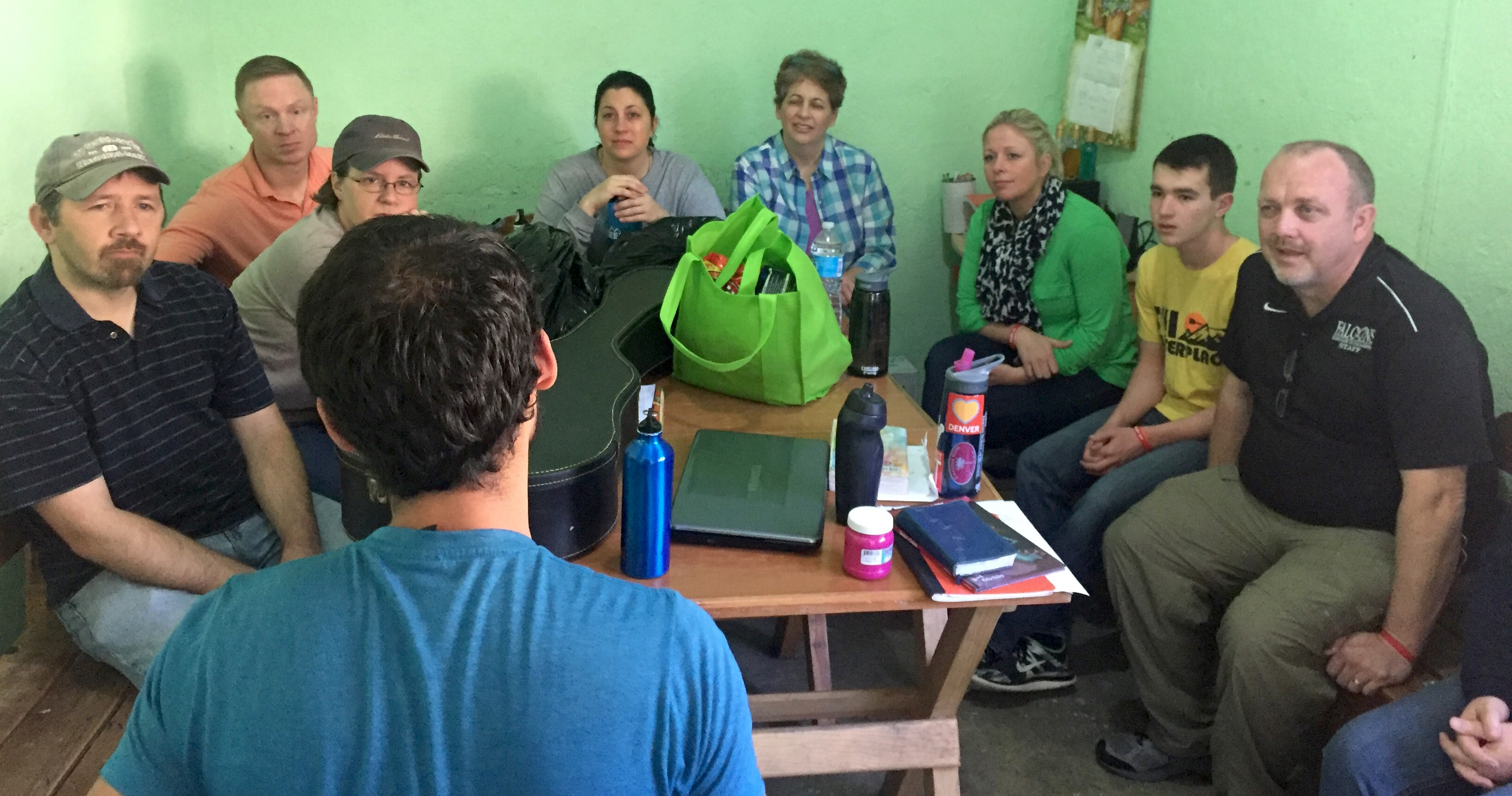 Forest Hill Church in Charlotte, North Carolina has been an incredible partner and advocate for the people of La Limonada. Their thoughtful and passionate leadership has been an incredible encouragement to us. Jenny Schmitt, Director of Kids@FHC at Forest Hill's Waxhaw campus, shares these thoughts.
_
In early 2013, our church hosted a Justice Conference, where Lemonade International was one of the exhibitors. JP Soto, a church member who is from Guatemala City, went over to see what Lemonade was doing in his hometown. It was explained to him that Lemonade works in La Limonada, and he was surprised.
As a kid growing up, he was told by his family to stay away from La Limonada, because it was known to be dangerous. He was intrigued that someone was strategically working in the neighborhood, and that the gospel was being shared through the organization!
It wasn't long before he convinced our church we needed to go there, and we sent a couple of teams to check it out. To say they were impacted is an understatement, but we still lacked a strategic initiative on our side.
Forest Hill Church's purpose is to help people KNOW Christ, GROW in Christ and GO for Christ. We take the GO very seriously – both locally and abroad. Our five campuses each have a country they have adopted, finding a strategic partner where we could bring folks into local communities to serve.
When we first met the folks from Lemonade in 2013, the current campuses each had a partner country. In the summer of 2014, a campus was launched in Waxhaw, North Carolina, and it just so happened that God saw fit to bring some of those folks who went on those first couple of trips to join our Waxhaw campus. Our partnership was solidified! With Lemonade International, we saw the opportunity to send students and adults to listen, learn, and serve. We saw the opportunity to sponsor kids and teachers, as well as the opportunity to meet them in person. Through our partnerships in other countries, we came to understand that when you can foster relationships with folks on the ground in-country and those relationships become personal, this only deepens the enthusiasm of those who serve and then return home. In many cases, the excitement of those who have already gone to a country are the ones who lead the charge to spread that enthusiasm!
Even though we sent teams before, we launched our first "official" team in February 2016. The team spent the majority of their time working in the academies, teaching the kids, and helping the teachers. While the team was touched by the many beautiful people in La Limonada, they returned with a strong heartbeat for the teachers in the academies. They realized that many kids will come and go through these academies. And those sponsorships? Absolutely valuable. But the teachers – they are the lynchpin to success for the academies. They are the ones truly on the front lines. They are the ones who know the kids the best, what their highs and lows are, and who are the hands and feet of Jesus. For some kids, it's likely that their interactions with the teachers in the academies are only touch of Christ they get all day! And if the teachers are unable to do what they need to do, if they are unable to make a living wage, then these kids could miss the opportunity to be loved in a way that only Christ can do through folks like these teachers.
Many of those team members returned sponsoring teachers, but they also returned home changed. Several had never been on a mission trip, and God blew their hearts wide open. Read an incredible story about the team's experience here  (scroll down about halfway to get to the good part!).
This team now has the honor of educating our congregation about what is going on in La Limonada. They are able to communicate with our folks the importance of GOing – because you just don't know what God is going to do in you when you say yes to joining a trip! It is clear when you are on the ground, whether at one of the academies, in the national cemetery, on prayer walk with Tita, or just hanging at the guest house while Otto or Lizza share their story – God is very present in Guatemala City and La Limonada. When you meet the people of La Limonada in person, you are forever changed. You are given a glimpse of what heaven will be like. You begin to see that the world is so much bigger than the plot of real estate where you live.
We are grateful for Bill, Cherie, Tita, Lizza, Pablo, and all the teachers in the academies! We can't wait for you in La Limonada to meet more and more of our folks. Thank you for giving us the opportunity to get a glimpse of God's grace, up close and personal.
– Jenny Schmitt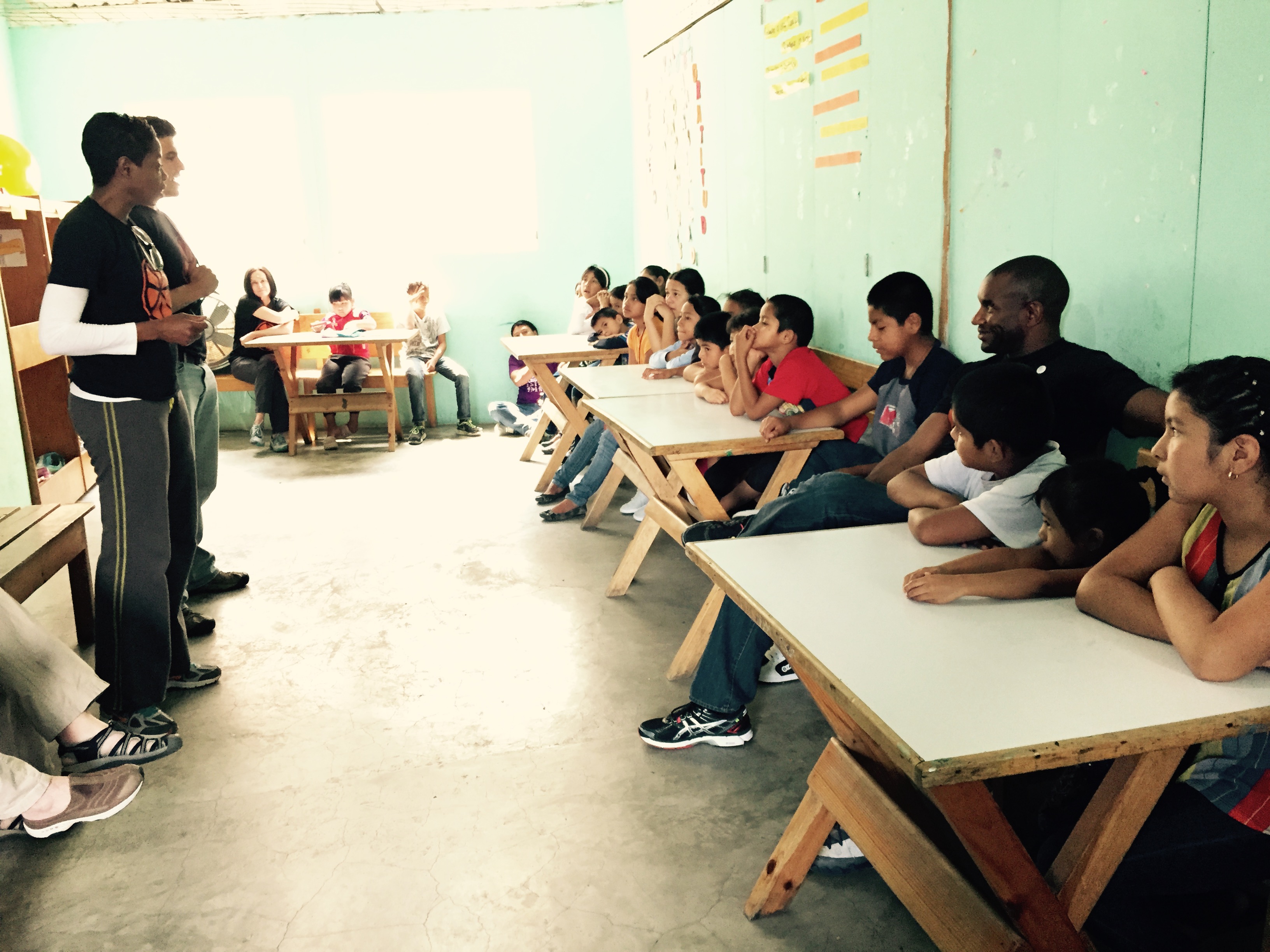 Post a Comment or Prayer