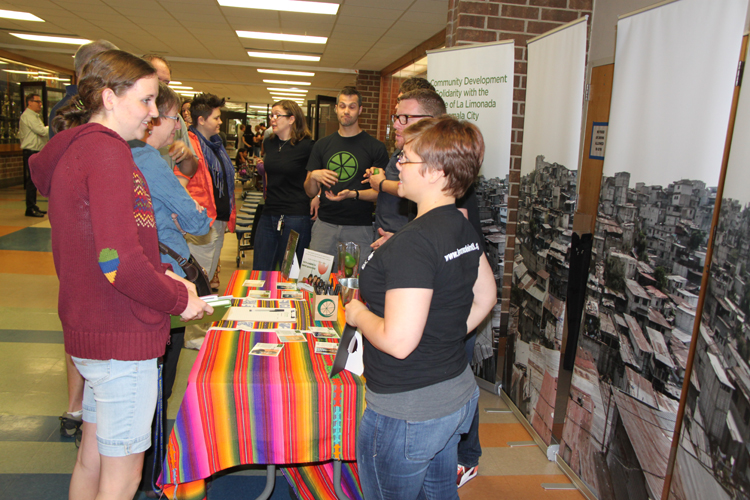 I may be a little biased, because Ekklesia is the church community that my family and I are a part of here in Raleigh, NC, but it is a great group of people with amazing and generous hearts for the world.
One of the things that caught our attention when we first began attending Ekklesia services three years ago is their commitment to give one third of all of their financial resources to local and global missions. Along with some beautiful work we as a church community are engaged in locally, Lemonade International and the people of La Limonada are the sole focus of the church's global engagement. The people of Ekklesia have committed to walk with us as we walk with the people of La Limonada.
Ekklesia is not a big church with a long history. The church was planted in August 2010, and their focus isn't on being big, but on being faithful to follow the way of Jesus. And as a result of that, their generosity is incredible.
As the people of the Ekklesia community give faithfully each month, the church as a collective community supports the work of Lemonade International with $2,000 each month. That's from a church with a monthly budget under $13,000. What's more amazing is that their commitment is to increase their support as monthly giving increases.
For Ekklesia, however, it's not just about the money. They give their time, they devote entire church services to focus on our partnership and our work in solidarity with the people of La Limonada, and they send groups to Guatemala to listen to and learn from the people there in order to better understand what it's like to live in La Limonada. One of the members of our church, Lindsay Schupbach, has volunteered her time as a non-paid staff member for the past six months as Stateside Sponsorship Coordinator and Education Consultant.
This is truly a beautiful partnership we are grateful for! Ekklesia's co-pastor Curtis Mulder had this to say about the partnership:
When you live most of your life within a 10 mile radius, it's so easy to forget that we are part of a great, big, giant world! And when you live within the ethos of the North American Church, it's so easy to forget how incredibly privileged and well-resourced we are. Partnering with Lemonade International helps us remember both these things. We want to be a part of the world-wide faith community. And we want to use our resources liberally, and with great generosity! It's part of the world-wide-gospel-call upon us.
Thanks so much to the Ekklesia community for the tangible impact you are having on the lives of the people of La Limonada. You are proof that a small church can make a huge impact.
– Bill Cummings
Post a Comment or Prayer