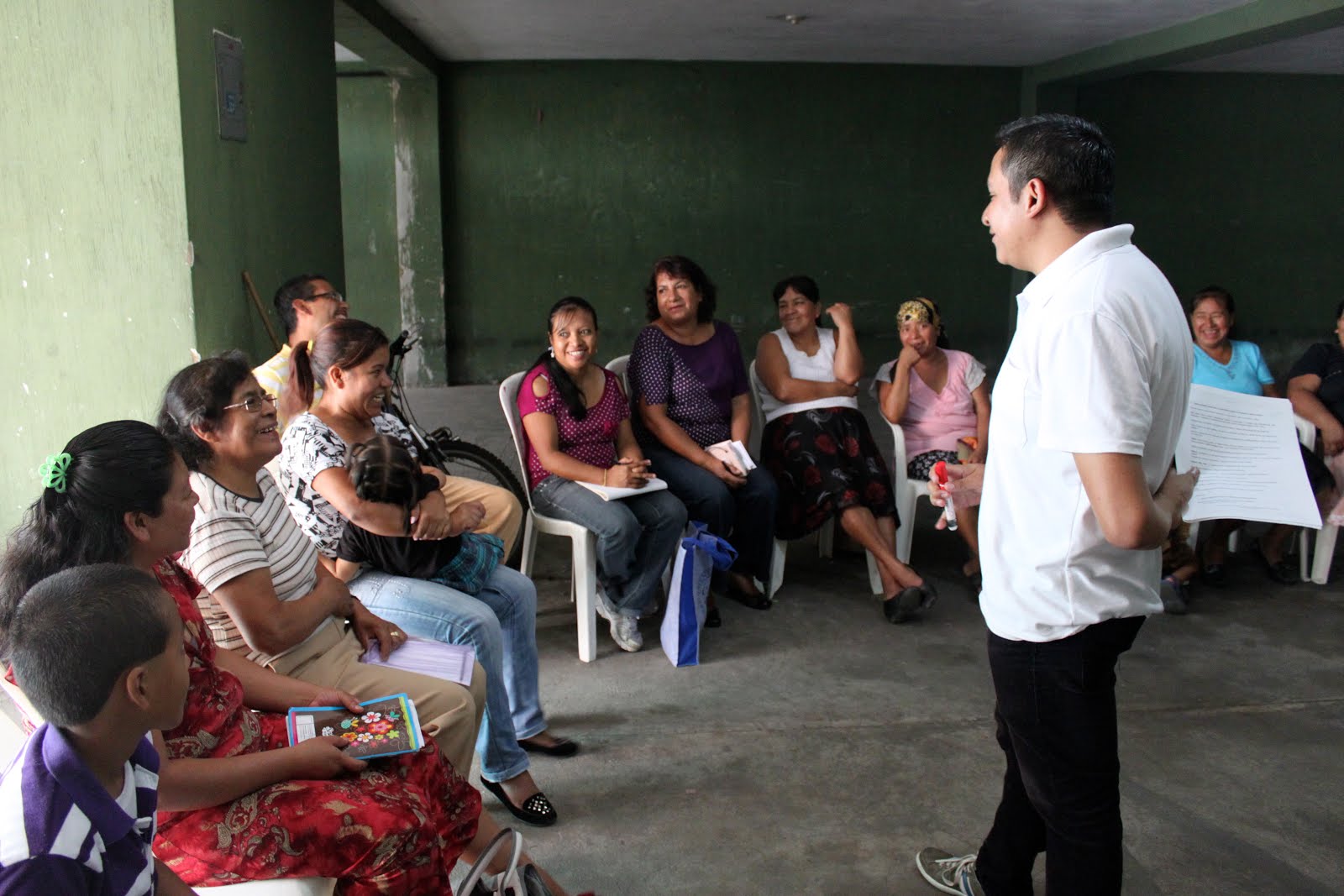 We were grateful to have completed a five-week training course for all of our Micro-Enterprise borrowing groups as well as a few other people from the La Limonada community. The course topic was Four Steps to a Better Business and we all learned the importance of talking to clients, calculating earnings, reducing costs and preparing for unexpected situations. It was a learning time but also fun – as we learned through skits, hand signs and practical exercises.
On the last day of the training course, we shared pizza and soda with those who attended and we were able to hear how the course has impacted how they will operate their businesses.
Rosa, one of the borrowers who has been with us the longest, shared about how she learned from other clients that other vendors at the market do not sell toilet paper, so she decided to focus her next loan on investing in selling toilet paper. Willy, a tailor who is very skillful with a sewing machine, shared how he learned through the training how important it is to calculate costs in order to know what the potential profit could be.
– Sam Brizuela, Micro-Enterprise Program Director
Post a Comment or Prayer