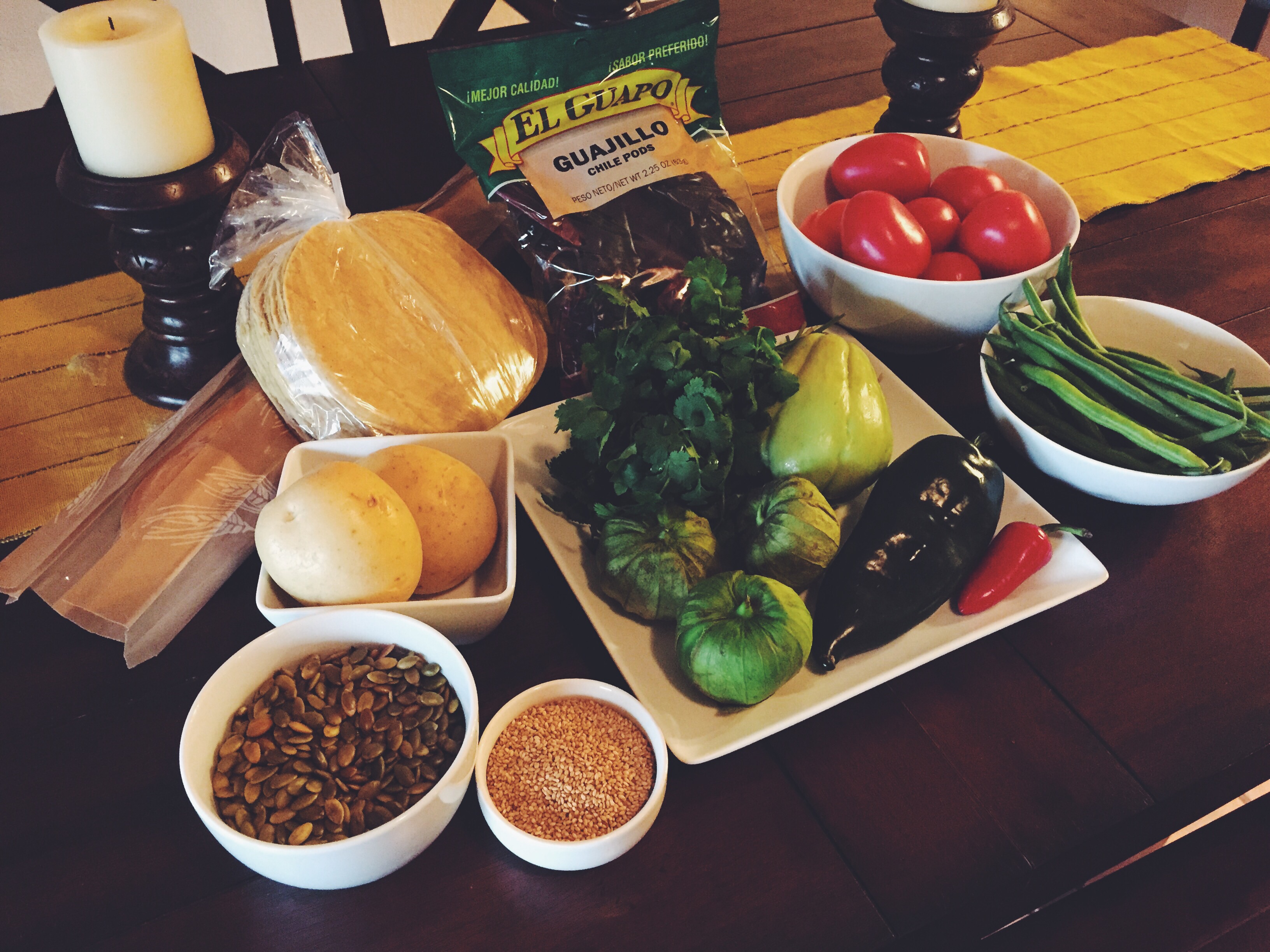 When service learning groups visit Guatemala, they stay in the Lemonade House where Mirna prepares traditional meals each evening. While there is great need in Guatemala, there is also incredible beauty, with warm and deeply hospitable people! Tasting authentic Guatemalan dishes can be an important part of learning, participating, and appreciating this delightful culture.
The smells of cooking food wafting from the kitchen and the familiar tastes can be a great way to remember time spent in Guatemala. Prepare Mirna's recipe for Pepián de Pollo at home for your family and invite friends over to experience it with you. What a wonderful opportunity to share about your love for the people of La Limonada while tasting the unique flavors together!
Pepián is one of the oldest and most well known dishes in Guatemala. A fusion between Spanish and Mayan cuisine, the roasted peppers, pepitas, and sesame seeds combine for a spicy and meaty stew. Each family has a unique recipe with many variations, including the thickness of the sauce.
Mirna's Pepián de Pollo
(Serves 8)
| | |
| --- | --- |
| | |
| 2 pounds | Ripe Roma Tomatoes |
| 1 ounce | Tomatillos |
| 1 | Red Chile Pepper |
| 1 | Pasilla Chile Pepper |
| 1 | Chile Guaque (Guajillo Chile Pepper) |
| ½ ounce | Pepitas |
| ½ ounce | Sesame Seeds |
| 2 lbs | Potatoes |
| 2 | Guisquiles  (Chayote Squash) |
| 1 pound | Green Beans |
| 1 | Tortilla |
| 1 | French Bread (Sliced) |
| 4 pounds | Chicken breast |
| ¼ bunch | Cilantro |
Prepare:
Dry roast the tomatillos, red chile pepper, guajillo chile pepper, pasilla chile pepper, french bread, and tortilla in a griddle or cast-iron skillet covered over low heat until completely roasted and golden, about 15-20 minutes.
Repeat the same roasting procedure with the sesame seeds and pepitas.
Slice the potatoes, tomatoes, chayote squash, and green beans into medium-sized pieces.
Heat a large pot over medium heat, cooking the lightly salted chicken breasts for 5 minutes.
Add 2 cups of water and the sliced vegetables to the pot and increase the heat to a boil. Then add the bunch of cilantro to the pot and boil for 20 minutes. Then, extract the cilantro, which is only for taste.
Add all of the roasted peppers, bread, and seeds to a bowl with a glass of hot water (use water from the pot of chicken and vegetables). Let sit for 20 minutes before adding to a blender until crushed thoroughly.
Add the blended mixture to the pot and stir together. Taste test to check for flavor. Serve with rice and corn tortillas.
I tested Mirna's recipe at my home in Arizona, and was surprised how easy it was to find all of the ingredients (pictured above). Though I could not find fresh Guajillo chiles in my local Mexican market, 'El Guapo' had bags of dried chilies readily available. The guisquile or chayote is a light green squash, often found near the chile peppers in the supermarket. They are one of my new favorite vegetables! I halved Mirna's recipe, as I was not cooking for a large group of hungry group members, and still had plenty for dinner and leftovers. The sauce is thick and filling – and delicious!
¡Buen Provecho!
– Katie Hoiland
(Photos by Tim Hoiland)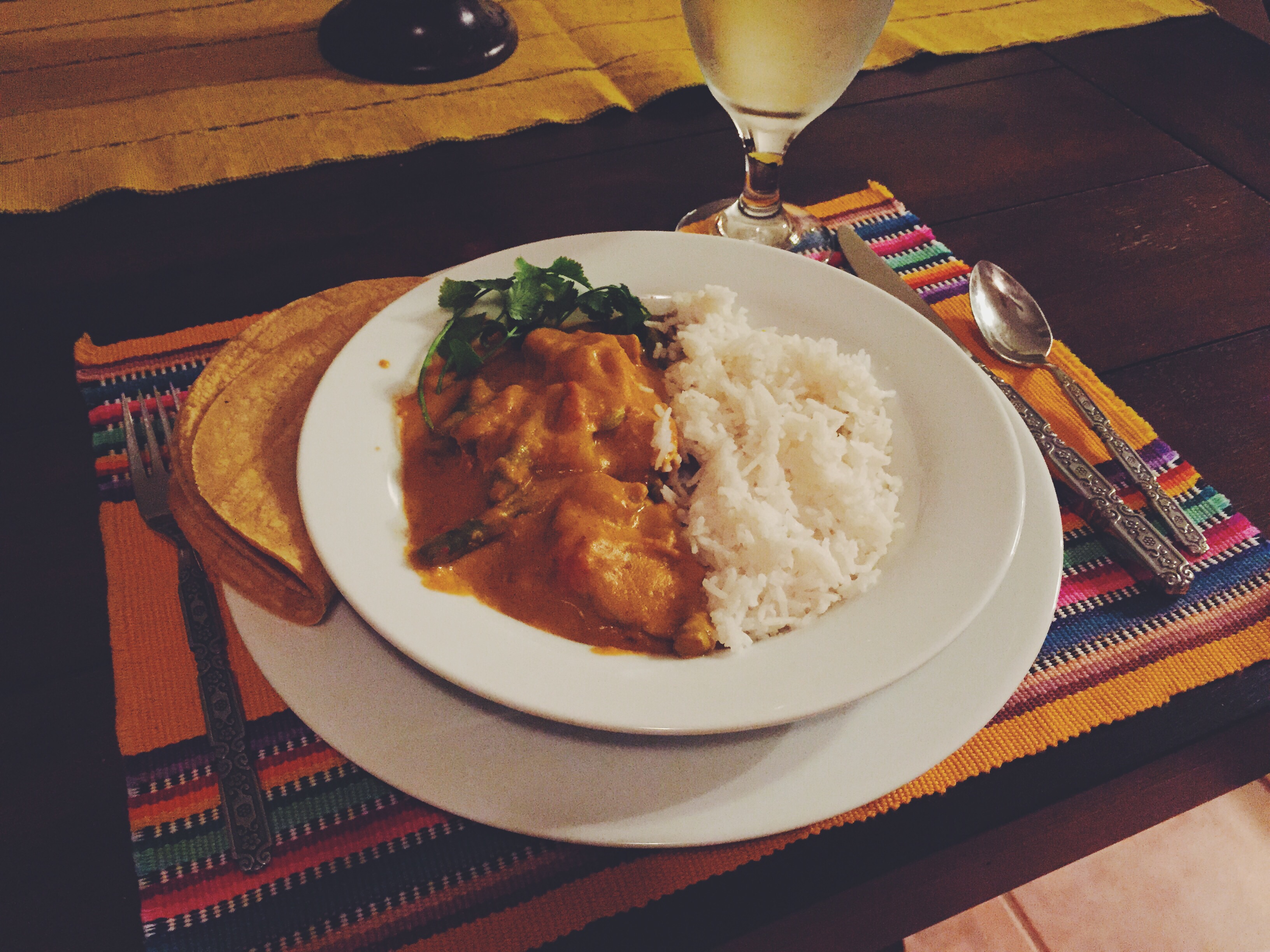 Post a Comment or Prayer