This post is written by Ross Young, who was recently in La Limonada with a group from Proctor Academy in Andover, New Hampshire, where he is a teacher and coach. Ross lives in Andover with his wife Alejandra (who was also part of the group), his son Andrew, and their dogs.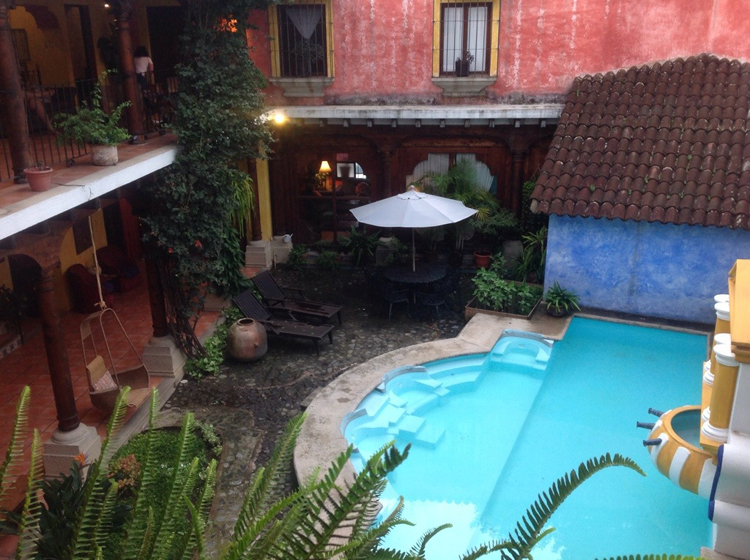 Lizza picked us up early for a tour around downtown Guatemala City. We saw the Palacio Nacional and the Plaza Mayor and we got took a bunch of photos and fed the birds. We did some shopping at the mercado central where we saw all kind of local goods and then we headed back to the house.
We said our goodbyes to Lizza, Mirna, and Tita, then loaded up to head to Antigua for the second half of our trip. It's strange though. Thinking about the places we were last week, the poverty, the pollution, and all the social problems, we should be very happy to leave them behind. Also, coming to Antigua, a bustling tourist town with red tile roofs, green hillsides, and all kinds of services and attractions, we should be relieved.
We have luxurious rooms in a beautiful hotel with a pool and a rooftop terrace with a view of volcanoes in the distance, but somehow the dirty streets of La Limonada were more inviting. We had coffee and a delicious fresh sandwiches in a wonderful cafe with several fountains, but having a simple lunch with David and Cindy was more satisfying. We rode in comfortable air-conditioned vans to get here, but piling on top of one another in the Lemonade van, bouncing along, and occasionally scraping the ground with Lizza at the wheel, was more enjoyable.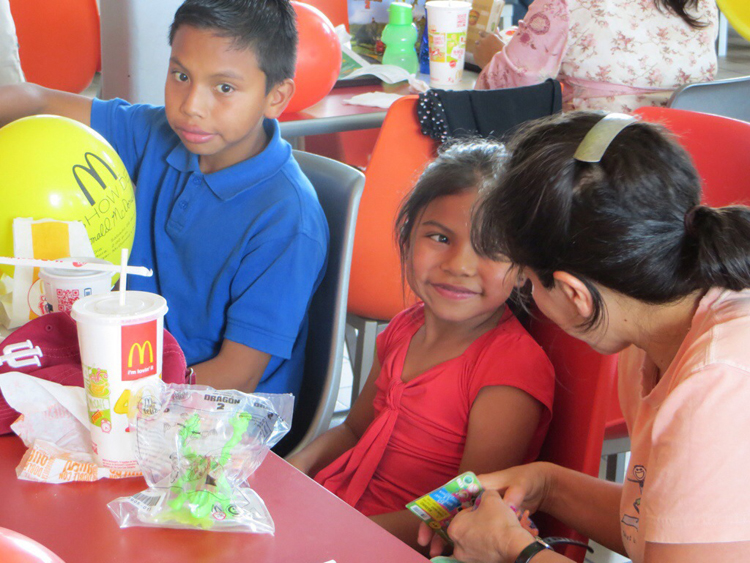 I see these contrasts everywhere. If I were at home deciding whether to visit La Limonada or Antigua, it wouldn't even be a choice. There's nothing to see in La Limonada. But having been there and experienced it, having met the people, and shared in their lives, there is everything to see there.
– Ross Young
This post originally appeared on the Proctor Community Service blog.
Post a Comment or Prayer