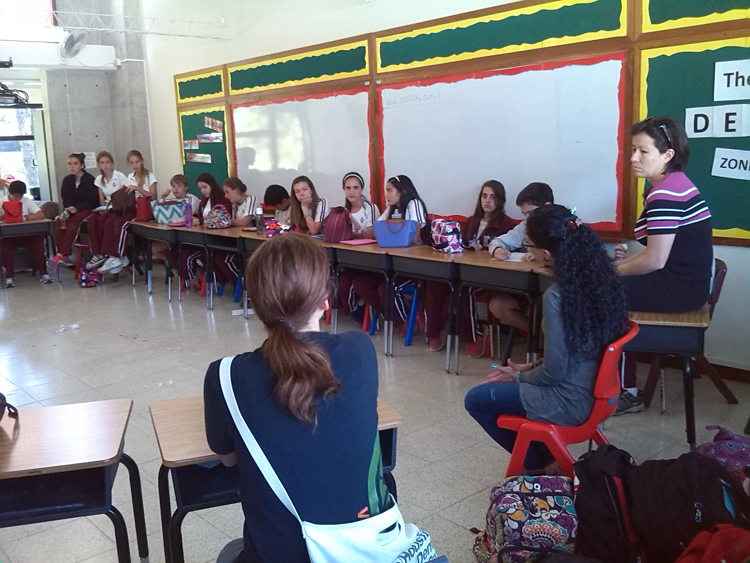 It's a joy for us at Lemonade International to introduce so many friends in North America to the people and stories of La Limonada, and to establish ongoing relationships of prayer, encouragement, partnership, and support. We greatly value introducing people from elsewhere in Guatemala to our friends in La Limonada as well. Indeed, some of the most encouraging stories we hear are of Guatemalans who knew all about La Limonada—people like Juan Pablo—but who had never thought of going there, and in turn, didn't actually know any people who live there.
Michelle Urdiales, a seventh grade teacher at the American School in Guatemala City, is one of those people. She got connected to Lemonade International through Gina Sickney, who has been a loyal friend and supporter of our work over the past few years. Gina told Michelle all about La Limonada and about Tita's growing ministry in the community, which now includes academies, a scholarship program, a safe home, and economic development programs.
After hearing these stories and learning about these initiatives, Michelle decided to show her students the film Reparando. Naturally, the students had questions. So Michelle invited several members of our team—Tita, Damaris, Rebecca, and Lizza—to tell the story of La Limonada, the community that has become so dear to their hearts.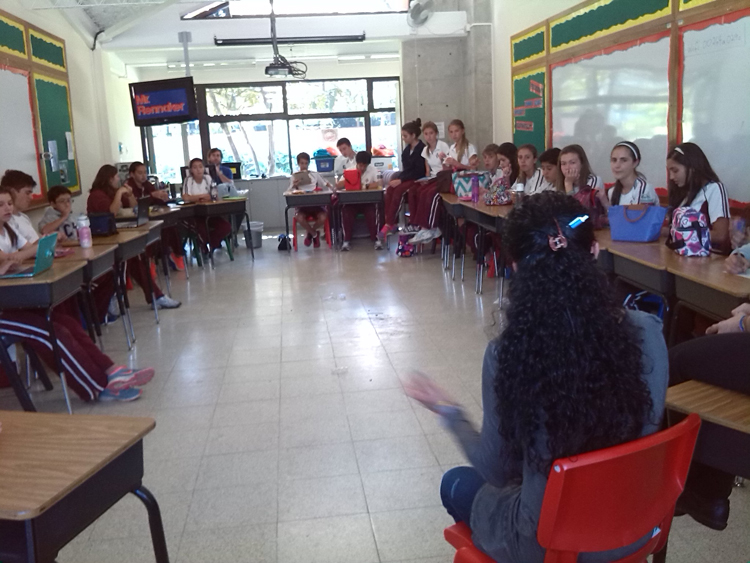 The students asked whether they were scared to be in La Limonada due to the lack of security. They wanted to know what motivated Tita to first enter the community many years ago. And they asked the staff what lessons they have learned through their experiences there.
After a great discussion over the course of an hour and a half, one student told our team, "Now we appreciate what we have. We wake up every day with little encouragement, not wanting to study or eat breakfast. But we have all our needs covered, though we did not appreciate it until now."
We want to continue to introduce people to La Limonada through the stories of our friends who live there. If you or a church, school, or business group you're part of would like to learn more about the community development work we support in La Limonada, please contact us at info@lemonadeinternational.flywheelsites.com.
– Tim Høiland, with additional reporting by Lizza Majus
Post a Comment or Prayer