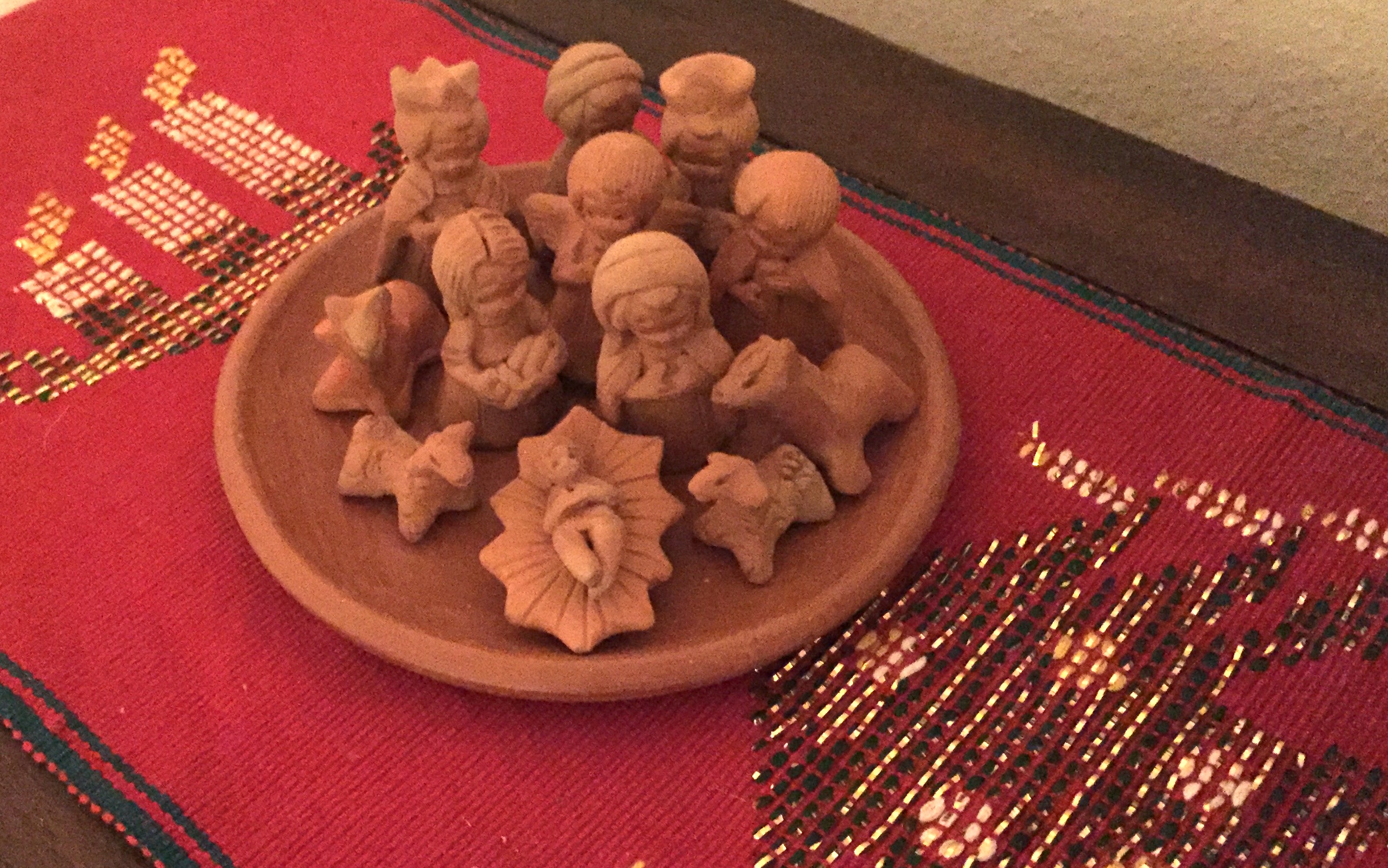 Posadas or Processions
Many aspects of Guatemalan culture and customs are closely tied to the Roman Catholic Church, which has had a presence in the region for centuries. Beginning in the week leading up to Christmas Eve, processions are made on city streets with statues symbolizing the journey of Mary and Joseph from Nazareth all the way to the stable in Bethlehem. Songs and prayers are accompanied by a percussion instrument with indigenous roots, resounding with music in praise of Jesus.
Christmas Traditional Food
No holiday is complete without delicious treats, and Christmas is no exception. Guatemalans enjoy a variety of desserts this time of year, including torrejas and buñuelos. Bakeries churn out special tortas (breads) that are shared at parties and celebrations. Meals also include traditional tamales made of corn dough, red sauce, and meat, as well as sweet black tamales made with variations of chocolate, almonds, raisins, and fruit. On Christmas Eve ponche is served, a traditional hot fruity drink.
Christmas Music
Guatemalan radio stations are playing traditional Christmas music in English and Spanish. One seasonal album from the talented Guatemalan artist Gaby Moreno is "Posada."
Christmas Decorations
The Christmas tree that adorns the house is the pine tree. It is illegal to cut down trees in Guatemala, so the indigenous people of the country make trees that resemble the originals from simple tree branches. Many homes decorate with chiribiscos, bricho, long straps of chamomile, and pine needles. Homes also display traditional nativities, often hand painted and made of clay.
Noche Buena or Christmas Eve
Christmas celebrations begin with a special dinner on Christmas Eve. Families spend the evening together, with plenty of music and gifts. The Christmas hug is given at midnight before the family blows whistles and sets off firecrackers. On Christmas morning, the air is filled with smoke from all of the celebrations. Fireworks begin again on Christmas at noon.
We've compiled recipes and photos of a Guatemalan Christmas here. 
¡Feliz Navidad!
– Katie Hoiland and Lizza Majus
Post a Comment or Prayer