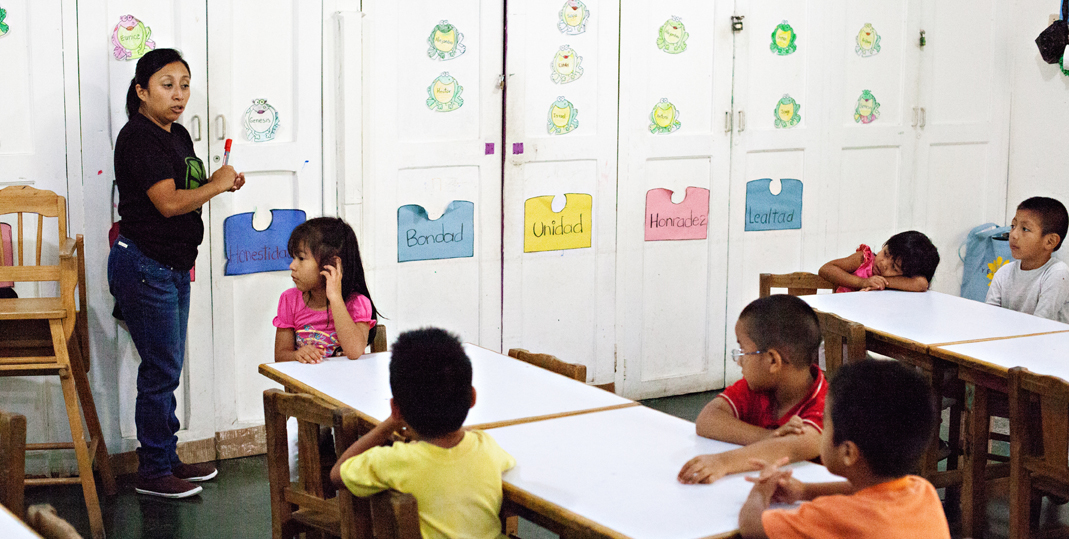 The academies are more than a safe haven for the children in La Limonada. While we believe it is important to provide a beautiful alternative to the negative influences of gang-ridden streets, we also want to develop the children into flourishing young adults, poised to be the future leaders of a peace-filled community.
One important aspect of our curriculum is value-based character development. The teachers have selected values to highlight each month in their classrooms, along with application activities. Throughout the year, we will be sharing the value of each month, so you can follow along with the lessons your sponsored children are learning!
The value of the month was respect for January, responsibility for February, and teamwork for March.
Month of April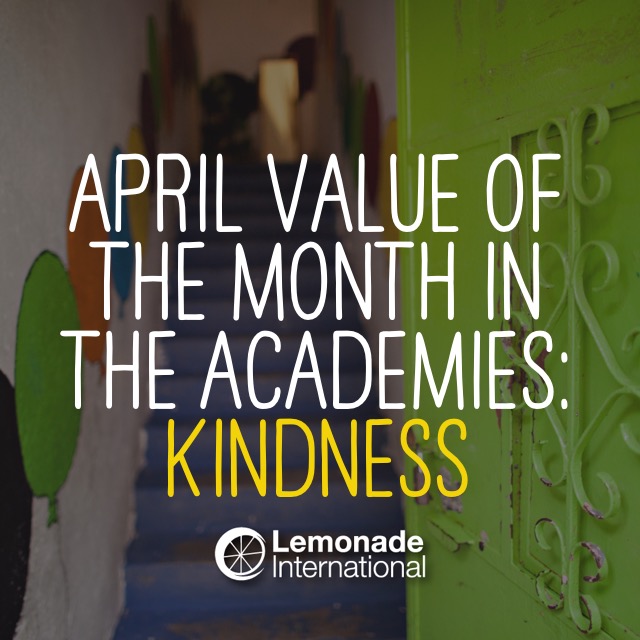 Value of the Month:
I am kind, generous, and considerate of others.
Why this Value is Important:
We must treat others with kindness, just like we would like them to treat us with kindness.
Examples of this Value:
Children will explore ways to show kindness in every day life.
Biblical Connection:
Kind words reflect the love that corrects the path of justice.
Leviticus 19:17-18, Proverbs 15:1-2, Colossians 3:12
Katie Hoiland, with curriculum provided by Daniela Lombardo
Post a Comment or Prayer