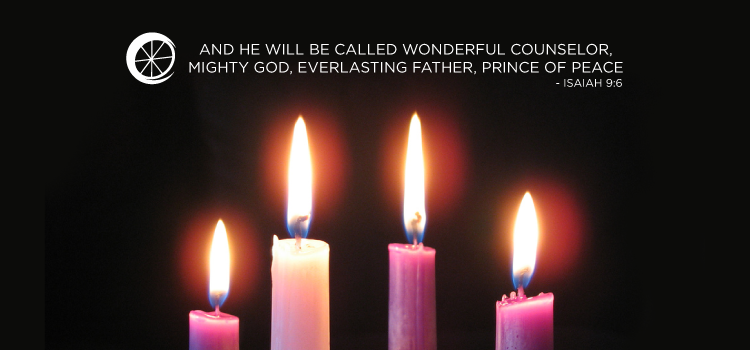 This Advent season, as we prepare our hearts for the birth of Jesus, we have invited a series of guest bloggers to reflect on the different names given to the coming Messiah in Isaiah 9:6. As we move towards Christmas, we invite you to reflect with us on the earth-shaking implications of each name, both for ourselves and for the people of La Limonada. We begin with a post from Kelli Gotthardt.
As a privileged, white American I sometimes forget how desperately I need a Wonderful Counselor.
In a system of perceived powerlessness, fear, mistrust and anger have fertile soil in which to grow. Decisions are made based on personal survival, with little or no energy left to expend on the flourishing of the larger community. The violence that often accompanies this reality sadly obscures the underlying cry. "Who will hear us and give us justice? Who will care that we are marginalized and abused? Who will be our advocate?"
And in the midst of this pain, Jesus cries out "I will!" One of his names, in fact, is Wonderful Counselor and his kingdom is forever.
His kingdom is also now. So if our role is to create communities where anyone can experience a taste of this reality, what might that look like?
One of the most beautiful descriptions of this, to me, in Jesus' ministry is Luke's account of a demon possessed man whom Jesus heals. What most people remember about this story is the dramatic death of pigs when the demons exit the man and proceed to plunge the pigs over a nearby cliff. In all the activity it is easy to miss the beauty of the interaction between Jesus ( the Wonderful Counselor) and this man.
When Jesus and the disciples come upon this man he is truly powerless. He is under the possession of a legion of demons. He is naked, homeless and bound in chains. But after his encounter with the Wonderful Counselor we see this man "sitting at the feet of Jesus, clothed and in his right mind." I picture Jesus listening intently to him. A good counselor listens and affirms. Suddenly this man is not only not at the mercy of the demons, he is instantly elevated to a new status of inherent worth. He now has the ability to advocate for others. He immediately sets out to tell everyone who will listen how much God had done for him. He now becomes an advocate.
That's the power of our Counselor. He is an advocate of healing not just from powerlessness, but for the benefit of others. I experienced this firsthand during a trip to Guatemala this summer for a grad school class. On one afternoon our teacher was a former gang member turned pastor, named Shorty. As I listened to Shorty's story and his exhortation to be an advocate for the powerless, I felt both convicted to take action and powerless to make any difference. All my efforts seemed too small, painfully awkward and potentially insulting or harmful.
I voiced this concern to Shorty at the risk of sounding pathetic. Shorty's response was gracious and powerful. He asked me to read Phil 2:5-7 out loud. I couldn't finish it through my tears. This was my counsel–not just from Shorty, but from the Wonderful Counselor–become nothing. And I was learning it from a former gang member. From someone with less educational, political and social power than I.
The invitation was clear and I could not have been happier to abdicate my power.
How is the Wonderful Counselor inviting you to enter in to this position of advocate and helper? Will you sit at his feet and learn, no matter who the messenger?
– Kelli Gotthardt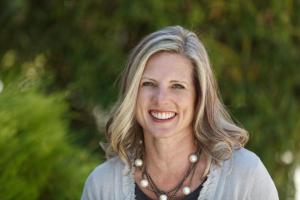 Kelli is a writer, speaker, and consultant. She blogs at www.kelligotthardt.com and her first book will be published in April 2015. We are grateful for her friendship and willingness to write about her recent visit to Guatemala.
Post a Comment or Prayer