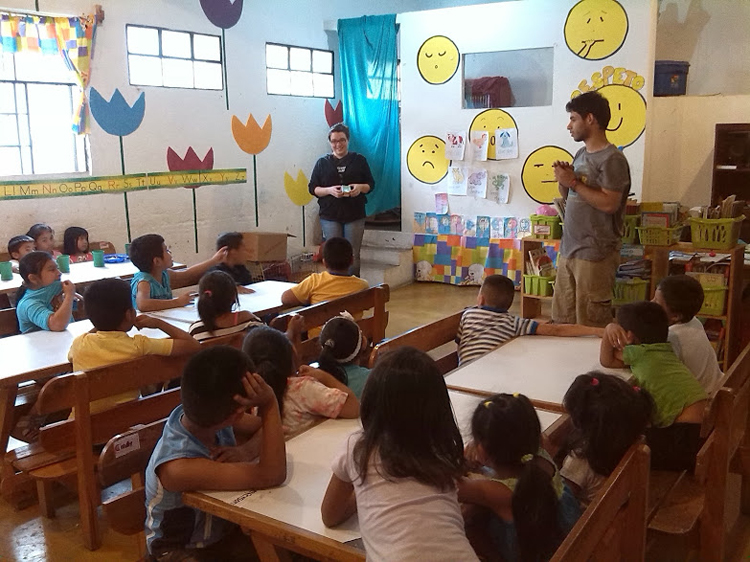 Note: This is the first of what will become a series of posts highlighting some of the amazing people who volunteer their time and lend their voices as advocates for the work we support in La Limonada.
Today we want to introduce you to Gadiel, a 22-year-old student of communications at Mariano Gálvez University in Guatemala City.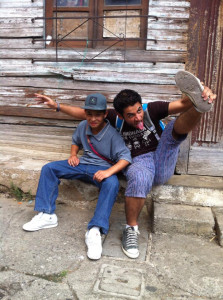 Gadiel heard Tita speak about La Limonada and Vidas Plenas at a 2012 event hosted by Youth Specialties (known as Especialidades Juveniles in Latin America), and after her talk, he approached her to ask about opportunities to help. The first thing he did was to give all his savings to bless the children in La Limonada.
He began volunteering in La Limonada in June 2012, initially every two weeks, then once a week, and now he comes just about every day. He comes by public bus, and walks in with Sofía Majus, who is on staff at the Limon Academy, in the mornings.
"All the children are happy when Gadiel is in class," says Lizza Majus, our international operations director. Gadiel has a great sense of humor, and can often be seen imitating movie characters. He has the heart of a servant and always seems to have a cheerful attitude. Deeply concerned about the wellbeing of the children, he also makes house visits whenever he can.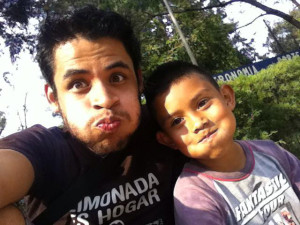 When at the Limon Academy, he helps all the teachers, no matter how difficult the task, and has become welcome in all their households. The teachers have even pitched in a little bit of money to give him as a token of their gratitude.
As Gadiel puts it, lemonade has become "more than just a refreshing drink." We're grateful for you, Gadiel. Thanks for making La Limonada part of your story!
– Tim Høiland, based on an interview conducted by Lizza Majus
Post a Comment or Prayer