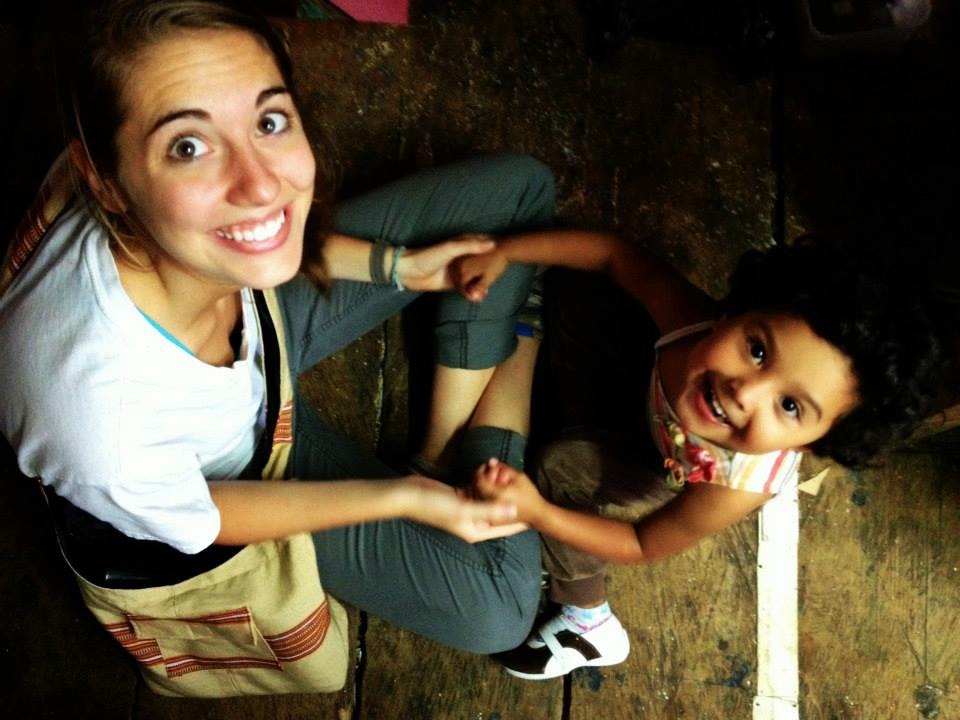 Sarah Lauffer, a student at the University of North Carolina at Chapel Hill, learned about Lemonade International through her involvement with Carolina Microfinance Initiative (CMI) – the campus group that serves in partnership with our Micro-Enterprise program in La Limonada. Her growing interest in our work led to a two month internship with us in Guatemala this summer.
During the two months she was in Guatemala, she worked with Guatemalan team members, Samuel and Nestor, to improve our Micro-Enterprise program. She also spent a lot of time helping Rebecca Gant with our child and teacher sponsorship programs, taking care of the Lemonade House and assisting with groups. With the help of her organizational skills, our Micro-Enterprise program began financial education training for our micro-finance program clients and other La Limonada residents interested in improving the management of their finances. The financial education workshops were held once a week for five weeks. They went so well and there was such a great turnout that we decided to offer the workshops once every three or four months throughout the year.
Sarah was always ready and willing to help in any way – from helping to host short-term groups to taking photos to working on excel spreadsheets to calculate and track data. She was also eager to learn everything she could about the culture of Guatemala and the people of La Limonada. She developed close relationships with a few families in La Limonada and all of the staff members were so sad to see her go. She always had a smile on her face and never complained. Every person she met had nothing but great things to say about her.
Sarah's next stop is Italy – where she will be spending the fall semester as she continues to pursue her studies in Economics and Political Science. She will continue to be involved in our Micro-Enterprise program through CMI while she is in Italy.
Thanks so much for investing two months of your summer with us, Sarah! We're grateful for the opportunity to get to know you and to work with you. We hope that the relationships you made with our team and the people of La Limonada will always be a very special part of your life. If you ever want to come back – we will welcome you with open arms!
-Rebecca Gant, International Operations Director
Post a Comment or Prayer