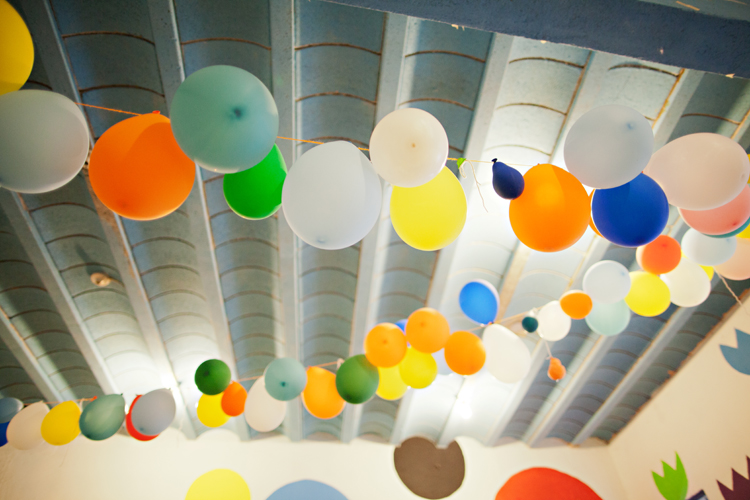 Taking time to think back over the year can be a bit overwhelming… in a good way. I recently spent some time looking back on 2013 and reflecting on all that has happened with Lemonade International so far this year. There is so much to be thankful for!
First and foremost, I am grateful to God for the people of La Limonada. This may sound selfish, but I'm thankful for the lives of the people we serve partly because they help me stay grounded in the reality that life is not easy. They continually remind me that there is amazing beauty in the midst of poverty and suffering, and that light overcomes even the darkest of life's circumstances.
I am also grateful that our organization has the opportunity to serve an incredible group of people who lead and facilitate the programs in Guatemala every day. It's an honor to be able to empower the Guatemalan leaders to do the work they are called to do among their own people.
Along with the team that serves full-time, it has been so encouraging to see Guatemalan volunteers giving back to serve the people of La Limonada as well. I think especially of the couple who use their professional skills to serve the children and to provide training for leaders in the community. I also think of Aixa de López, who lends her time and skills as a committed advocate.
I am thankful for those who sponsor children and teachers, providing vital support for the ongoing work of impacting young lives through the academies over the course of the year. This work would not be sustained without your consistent and faithful support, and for that we are grateful.
In addition to the work done through the academies, I am grateful for the generosity of so many people in celebration of our fifth anniversary back in May. More than $53,000 was raised to support our Scholars program—enabling 82 students to continue their education.
I have also been blown away by what has been accomplished through the many great partnerships we are privileged to have. It would be impossible for us to do this work on our own without the collaborative effort of our partners. I plan to share a separate update on these wonderful partnerships soon.
I thank God for our Board of Directors who invest their time, prayers, and wisdom as we seek to lead Lemonade International with integrity, focused on our mission as an organization. I'm grateful that Dana Byers joined our board this year.
Dana was part of the 2013 Bloggers Trip that took place in April. This trip was a highlight for me as I had the opportunity to spend time with gifted writers and a great photographer who beautifully documented their experiences in Guatemala. I love the relationships that developed out of that trip.
Tim and Katie Høiland were part of the bloggers trip and it's been great to get to know them over the past couple years. In October we were very excited to announce that they have joined the Lemonade International team as Co-directors of Communications. We are also thrilled that Lindsay Schupbach and Daniela Lombardo have joined our staff.
As a team, we look forward to another year of serving the people of La Limonada and to future opportunities to connect people from the US to the beautiful community we love so much. As you celebrate Thanksgiving with your families, please know how grateful we are for you and for the impact you are having in the La Limonada community.
With a heart filled with gratitude,
– Bill Cummings, Executive Director
Post a Comment or Prayer