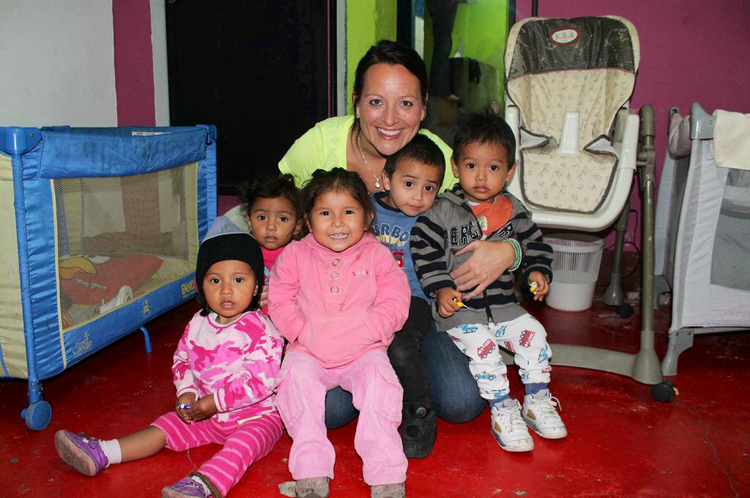 Today's guest post is by Amber Eddings, who visited La Limonada last month with a short-term group from Forest Hill Church in Charlotte, North Carolina.
It has been one month since I first stepped foot in La Limonada, and I had no idea how God was going to grow my heart in such a profound way. Walking through the community, I felt God's presence. Working in the academies, I was overwhelmed with joy flowing from the teachers as well as all the children. I felt God's mighty arms wrapped around this community with each step our team took.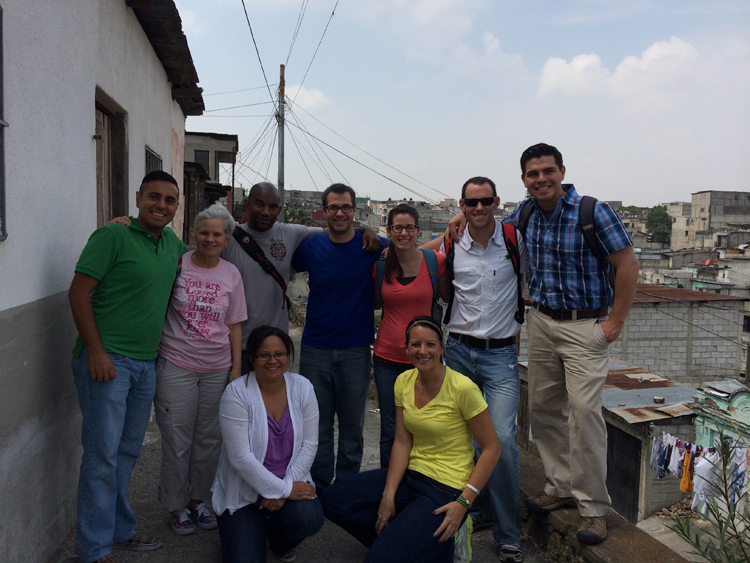 My time with the children in the academies is something that I cherish in my heart, specifically the time I had in the Mandarina academy in the infant to two years old class. I connected specifically with a little two-year-old, B. and her baby sister. I can't describe exactly what happened, other than to say that I truly believe with all my heart that God brought us together for a specific reason. I couldn't walk away from this classroom. Our team was teaching in the other classrooms and as soon as we were finished, I found myself wandering to sweet B.'s room.
B. and her sister are in a special situation where they attend the academy all day, so after lunch, as I wandered back into see the new class of little ones, I was so excited to see this little angel lying on a pallet for nap time. I laid right down beside her and she instantly grabbed a hold of my hand. I spent a few quiet, still moments with this little one holding my hand as life moved on throughout the building. I was able to rub her beautiful hair as she fell asleep and I prayed over her life. I prayed for God to hold her in His mighty arms right then in that moment and for all of her days. I prayed John 10:10 over her life, that she would have life abundant and full in Christ. I thanked God for this opportunity, for this experience and mostly for this moment that I had to love on B. and pray for her in such a special way. This moment changed me. Thankful. Blessed. Forever changed.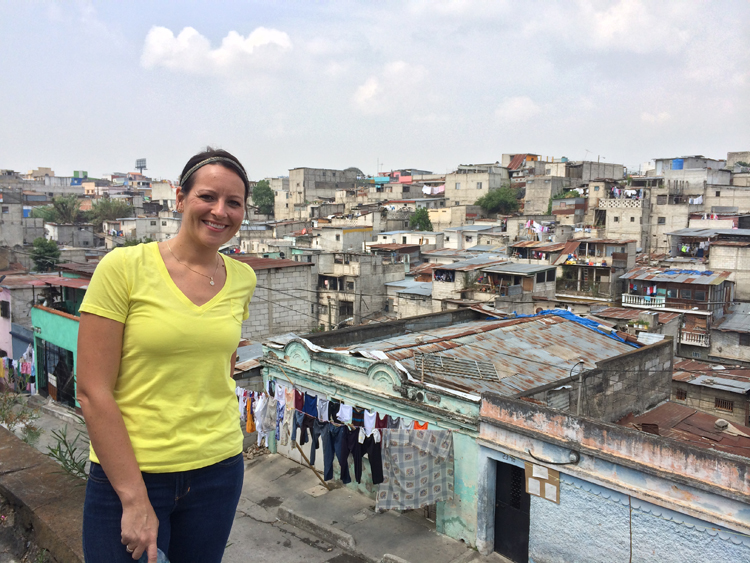 As I think back on my time in La Limonada, I feel truly honored to be a small part of this incredible organization. I have prayed over this community, the teachers and the students attending the academies, and I have prayed for B. and her little sister daily. I know that God placed me on this team for a reason and until that plan unfolds, I will be a prayer warrior for all those that I was able to meet and love on while there and for those that I will meet in the future. I will be returning to La Limonada in November and I cannot wait to see so many that have touched my life, but more specifically, I cannot wait to see Sweet B. and her little sister.
"Every good and perfect gift is from above." (James 1:7 )
– Amber Eddings
Post a Comment or Prayer