Our 2013 Bloggers Trip is only three weeks away and we wanted you to have an opportunity to meet each of the bloggers who will be traveling with us to Guatemala. This week our featured blogger is Dana Byers.
We asked each of the bloggers some questions so you can learn more about them. We trust that you will enjoy getting to know more about Dana and her family (who will be traveling with her to Guatemala).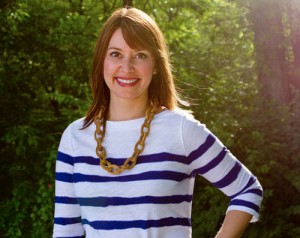 DANA BYERS
Dana is the President of BlueDoor.tv, which she co-founded with her husband in Europe in 2007. As Community Pastor for LifeChurch.tv Church Online, she seeks to help others form community around online ministry.
Dana has aided the development of online churches in dozens of non-English speaking countries. Dana and her husband Chris are parents of BC, (9) and Mac (7) – who is adopted from Guatemala.
Tell us about yourself and your family:
Chris and I have been married since 2000. We met in college at Anderson University in Indiana. Our kids are Blake (9) and Mackenzie (7). We also have a sweet little dachshund/beagle-mix dog named Maggie.
What type of work do you do?
I'm the Community Pastor at LifeChurch.tv, which means I get to lead, develop, and serve with hundreds of passionate volunteers from 21 different countries to minister to lost and hurting people at Church Online.
What's the theme of your blog?
The majority of my blog posts highlight the benefits of creating and leaving margin in our lives so we can make time and use money for what matters most.
Could you define your primary audience?
My primary audience is in the US with a pretty even spread between men and women ages 20s-mid-40s. The most popular posts of all time since I began blogging in 2006 are ones with themes that challenge them to action or share examples of how to do something.
How did you learn about Lemonade International?
Bill Cummings (Lemonade Int'l Executive Director) and I connected on Twitter.
What is your connection to Guatemala and what inspired you to be a part of our 2013 Bloggers Trip?
The birth mother of our daughter, Mackenzie, is Guatemalan. Mac was born in Amatitlan, and she was adopted in 2007. We were planning to take Mac on her first visit back to her home country when Bill contacted me last Fall – the timing was perfect. The only thing that could make our family's visit to Guatemala better is having the opportunity to bring awareness to what God's doing there through Lemonade International!
What are your personal hopes for this trip?
My purpose in blogging is to share. I like to provide a new perspective for people to consider and challenge them to action. I hope that during this trip I get to inspire some people to action by the stories I share on my blog, and I hope Mackenzie gets a beautiful reintroduction to her home country.
What's your favorite movie?
Nacho Libre
What was your favorite band/musician in 1993?
This is cruel and unusual punishment to have to choose just one. 😉 I was one of those Bon Jovi/Janet Jackson/Aerosmith/En Vogue fans. Variety is good!
If you could recommend just one book what would it be?
Killing Lincoln by O'Reilly
Post a Comment or Prayer